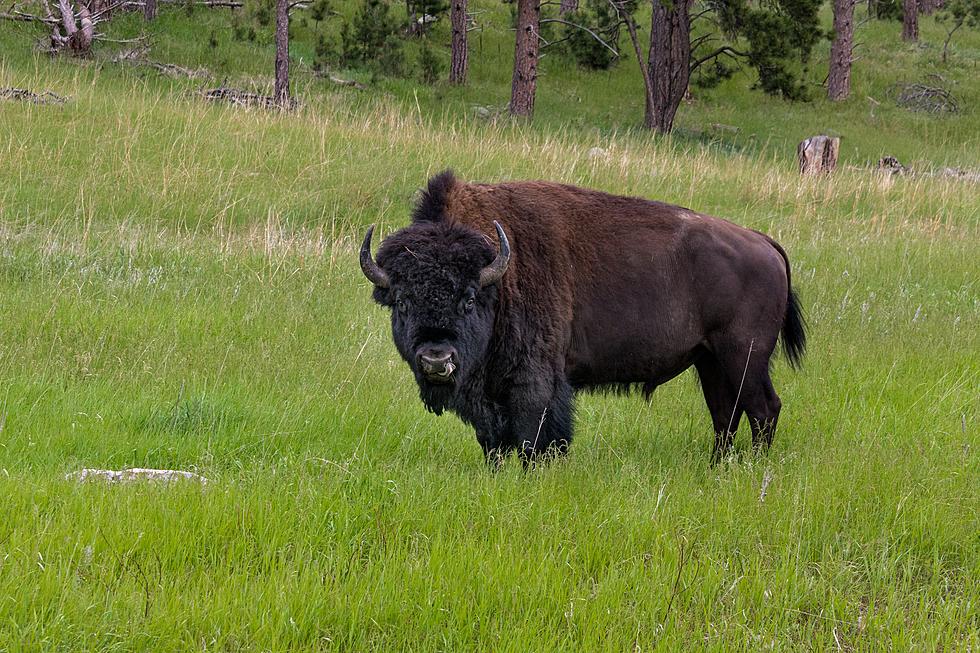 Tyson the Bison Spotted Grazing in Illinois Neighborhood
Jonathan Mast, Unsplash
This news came from one of the funnier police alerts you'll ever see. Tyson the bison was spotted grazing in an Illinois neighborhood and there's a photo to prove it.
UPDATE: We've learned that Tyson is a "her". Story is updated.
ORIGINAL STORY: Thank you Lake County Illinois Sheriff's Department for your sense of humor and the bison picture. It looks like Todd Dorn is the guy who shared this special bison moment with them about this big beast that's been eating his her way across Lake and McHenry counties.
In case you didn't know, the bison is America's official national mammal. The Department of the Interior confirms this.
Before you decide to go on an adventure to try and apprehend Tyson, please don't. Bison can weigh up to 2,000 pounds and they don't like to negotiate. If a bison like this takes a dislike to you, you might be caused to expire by the animal. Seriously, they're dangerous.
Police say that Tyson's owners are trying to locate him her again and coax him her home. Eventually, he'll she'll eat all the grass in Lake and McHenry counties and have no choice but to go back to his her owners.
Life in Illinois is rarely dull thanks to moments like this.
This Highly-Rated Airbnb is a Romantic Carthage, Illinois Cottage
Dozen Pics of a Ranch Between Mendon and Ursa with Pool & Horses
More From KHMO-AM 1070, News-Talk-Sports