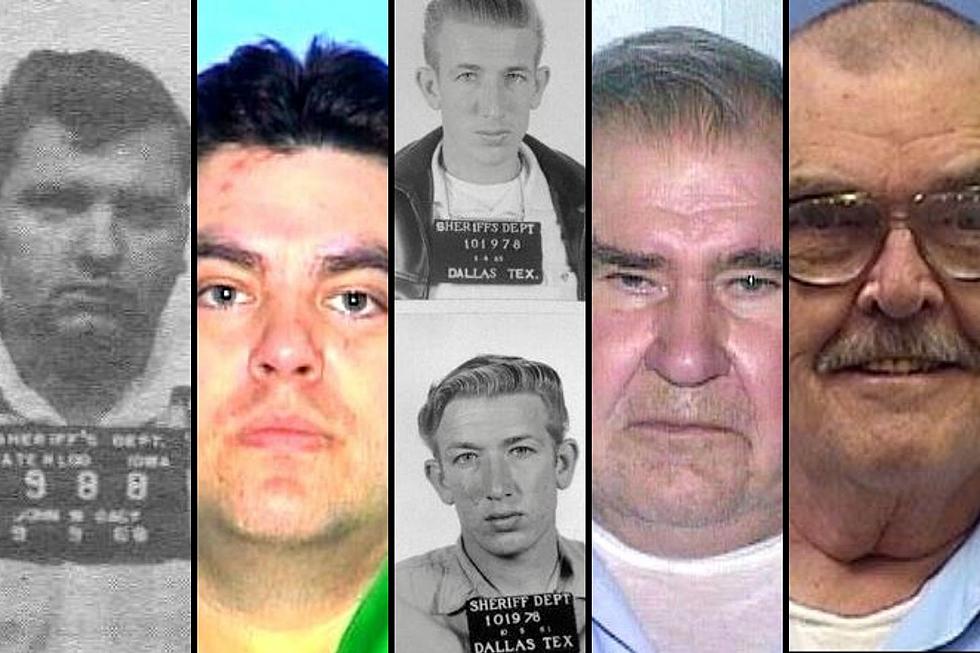 The 5 Most Notorious Serial Killers in Illinois Bloody History
murderpedia.org/Canva
Illinois is famous for Deep Dish Pizza, the Chicago Cubs, and Navy Pier, but also home to some of America's most infamous serial killers.
Most Famous Serial Killer
Not sure if this is a title to be proud of, but it belongs to Dr. H.H Holmes, also known as the "Country's First Serial Killer." Holmes murdered people in several states including Illions with over 27 murders between 1886 and 1894. He owned a Chicago hotel which is where he would trap, torture, and murder his victims. He was executed by hanging at a Philadelphia Prison in 1896.
John Wayne Gacy
Convicted of 33 murders Wiillam Wayne Gacy was sentenced to death for 12 of those murders in March of 1980. Known as the "Killer Clown: (he was a clown at kid's birthday parties) he stored several of his victims underneath his Chicago home. On May 10, 1994, Gacy was executed by lethal injection at the Statesville Penitentiary near Joilet.
William George Heirens
The Lipstick Killer got his name because he would write messages in lipstick at the crime scene. William Heirens was sentenced to life in prison for killing three victims including a six-year-old girl in 1946. He was sentenced to life in prison in 1946 and is serving that sentence in a prison located in Dixon, Illinois.
Richard Speck
Convicted of killing eight student nurses in 1966, Richard Speck was sentenced to death in 1971 but then resentenced to life in prison in 1972 when the US Supreme Court declared the death penalty unconstitutional. In 2002, a movie called Speck was released and the song "The Ballard of T.V. Violence" by Cheap Trick (from Rockford, Illinois) is about Speck from his point of view.
Simon Nelson
Simon Nelson took revenge on his wife after she left him and their six children and killed all six of them. The children range from ages 12 to 3 and were all found dead in their beds. Nelson claimed they were all sleeping when they were killed. He was sentenced to life in prison.
Paul Runge
Paul Runge was sentenced to death in 2006 for the brutal murders of six women and a 10-yeard old girl. that took place in Cook County and DuPage County Illinois. He killed these women between 1995 and 1997 totaling seven murders.
25 True Crime Locations: What Do They Look Like Today?
Below, find out where 25 of the most infamous crimes in history took place — and what the locations are used for today. (If they've been left standing.)
More From KHMO-AM 1070, News-Talk-Sports