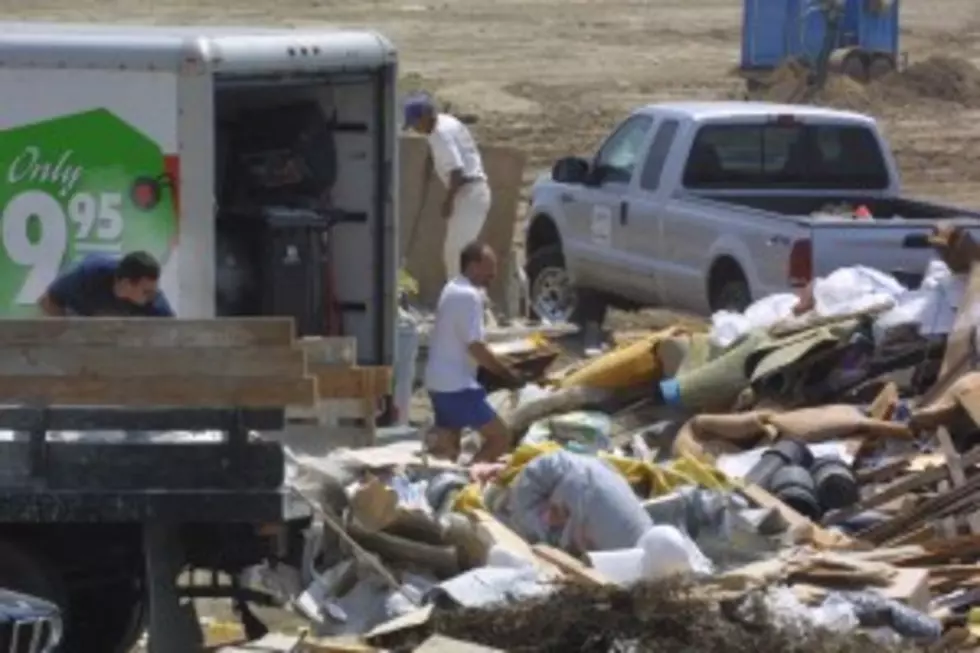 Here Are Quincy's City-Wide Cleanup Numbers
Jason Kirk, Getty Images
Republic Services of Quincy along with the City of Quincy have announced that another successful Annual Citywide Cleanup has been completed. This year's event was held last Saturday and, although the numbers were down over last year, the event is still very popular with the residents of Quincy.
As in years past, the line leading to the drop-off site began forming well before 5 a.m. Saturday.  Once again this year the line was estimated to be about six (6) blocks long by the 6 a.m. starting time. When opened, Republic Services' crews safely moved Quincy residents through the line as quickly as possible to dispose of their unwanted items. Republic Services was able to move 4 cars a minute into the job site. Feedback from residents questioned put the average wait between 25-45 minutes.
This year there were 102 less vehicles that moved through Front and Delaware totaling 2069 vehicles in all.  By 4 p.m. Saturday afternoon Republic Services disposed of more than 408 tons which is 18 less tons than the previous year.  Republic Services disposed of over 816,000 pounds of unwanted waste to the landfill facility in La Grange, Missouri.
In addition to their own local workforce of thirty-five employees, Republic Services utilized employees from the Bridgeton and Jefferson City, Missouri facility as well as their Springfield, Illinois facility totaling 50 employees.  Republic Services also utilized a staffing agency to add an additional 5 people to the work site.  Overall it took 55 employees and over 550 man hours to make this event a success.
More From KHMO-AM 1070, News-Talk-Sports