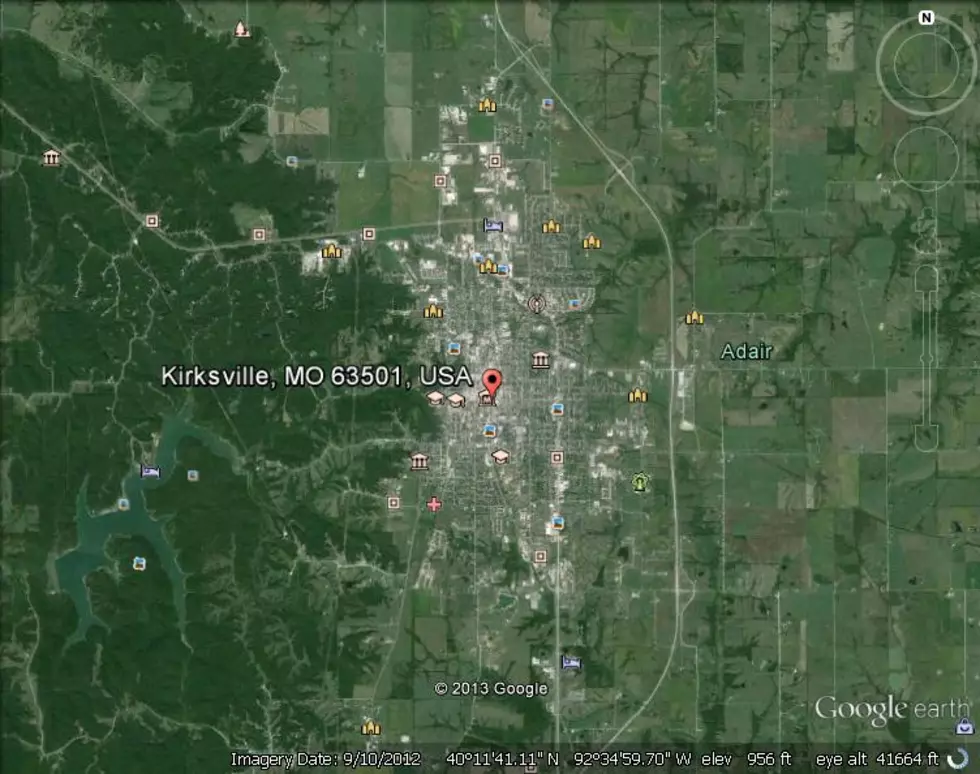 One Arrest Made in Kirksville Church Burglaries
Google Earth
A suspect is in custody and another is being sought in connection with a series of church burglaries in Kirksville over the weekend.
Kirksville Police were called to First Methodist Church just before 8 a.m. Monday on a report of a broken window. Officers found property damage inside the church.
Police got similar calls from First Baptist Church and First Christian Church, with more property damage and several items taken from the Methodist Church.
Security camera footage led to the arrest of 19 year old Nathaniel Ray Evans of Kirksville.
Police were able to recover items stolen in the burglaries.
The investigation continues as officers attempt to identify one more suspect.
If you have information on these burglaries, you're asked to contact Kirksville Police or the Adair County Sheriff's Office.