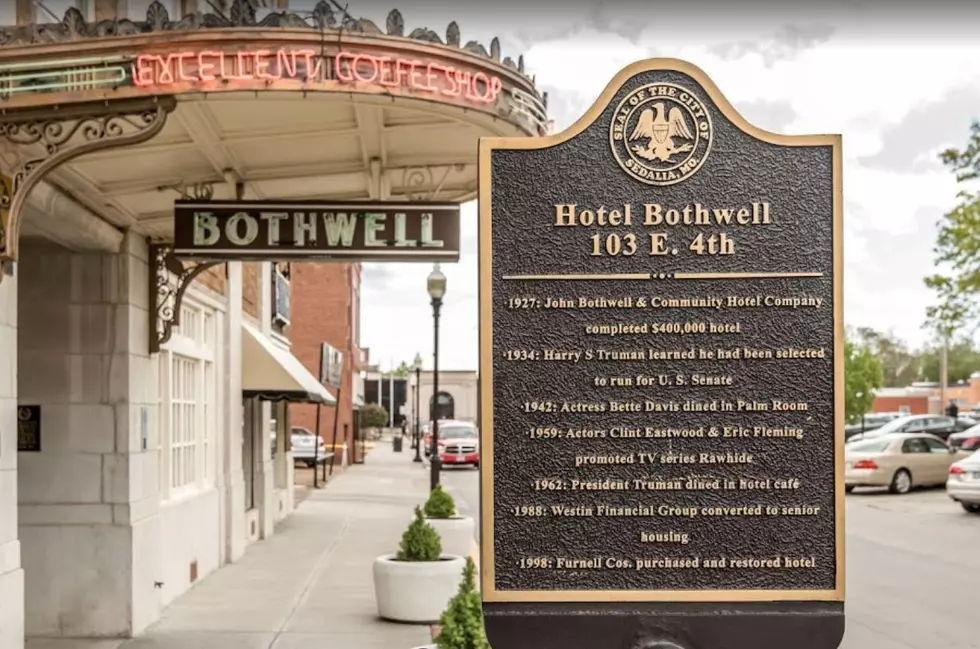 Missouri Hotel Known For Being Best To All Guests (Even Ghosts)
Google Maps
Welcome to the Hotel Bothwell (located in Sedalia) has been open since 1927 to all guests, even the ones you can't see.
The hotel has been popular for many years even presidents and celebrities have stayed at this hotel. For several years the Hotel Bothwell has been named one of the best hotels to stay at in Missouri, but for those who want a paranormal experience, it's believed that the third floor of the hotel has a few unpaid guests staying on the floor.
The seven-story hotel was opened to serve as the center of social and business activity in the Sedalia area. To this day the hotel upholds the classic and luxurious ambiance it had since the doors op[need. However, with old hotels also comes stories of ghosts and paranormal experiences.
Onlyinyourstate.com shares stories of some of the paranormal experiences guests have seen throughout the years. Stories of voices of young children, a little girl in a white dress, a woman talking loudly, some have even felt someone or something sitting on their bed. All of these experiences seem to be coming the most from the third floor. So, if you want to see it for yourself I would request a room on that floor.
It's a beautiful hotel and you would feel like you step back in 1927 with the decor and furniture. I am not sure I would stay on the third floor, but if you do just be prepared you might hear things and maybe even see things that will be making you do a double take.
8 Missouri Haunted Hotels To Stay At (If You Dare)
Missouri is home to some of the most active paranormal activity and ghost sightings. Here's 8 hotels which are considered some of the most haunted hotels in Missouri.
Check Out Best Haunted Airbnb
More From KHMO-AM 1070, News-Talk-Sports