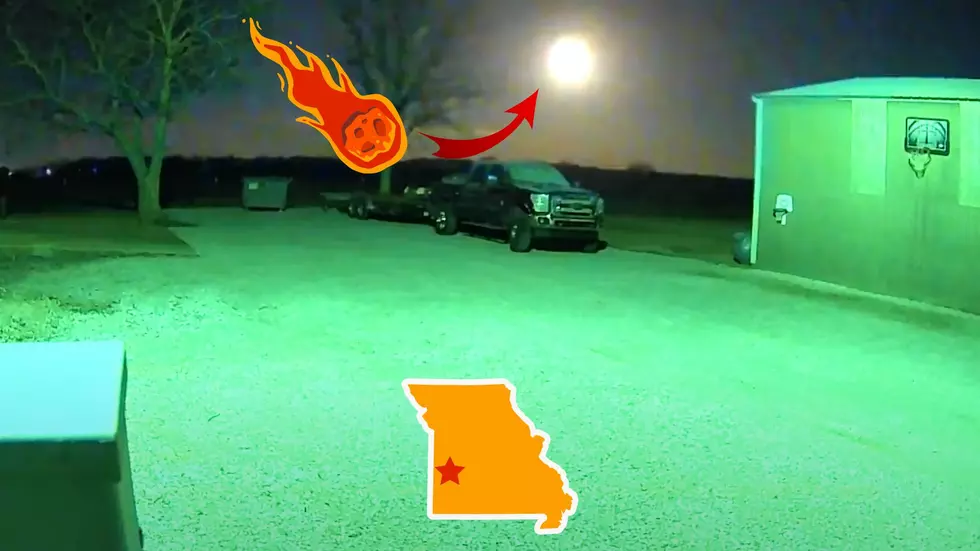 Security Camera Video Shows Huge Fireball Over Carthage, Missouri
Viralhog via YouTube/Canva
If you were up really early in the morning a few days ago, you likely witnessed one of the brightest fireballs in recent memory. Thanks to new security camera video, you can see it even if you weren't up showing a massive meteor that seemed to turn darkness into day.
As I shared a few days ago, the American Meteor Society reported that over 100 people reported seeing this meteor over several states including Missouri, Kansas, Oklahoma and even as far south as Mississippi at around 3:37am on January 20, 2023.
This is brand new video just shared on YouTube showing the fireball that exploded very close to the ground (relatively speaking) near Carthage, Missouri.
Of all the videos I've seen of this space rock, this is the closest to the meteor I've seen so far. It's hard to tell exactly how far off the ground the fireball was when it finally disintegrated. I'd have to wonder if there might be some meteorite that made it to the ground since it got that low.
Here's another new video of the fireball from a security camera in Oklahoma.
The American Meteor Society now reports that 116 witnessed this fireball that is the brightest so far in 2023.
See Inside a Hidden Missouri Cabin that Has Epic Night Sky Views