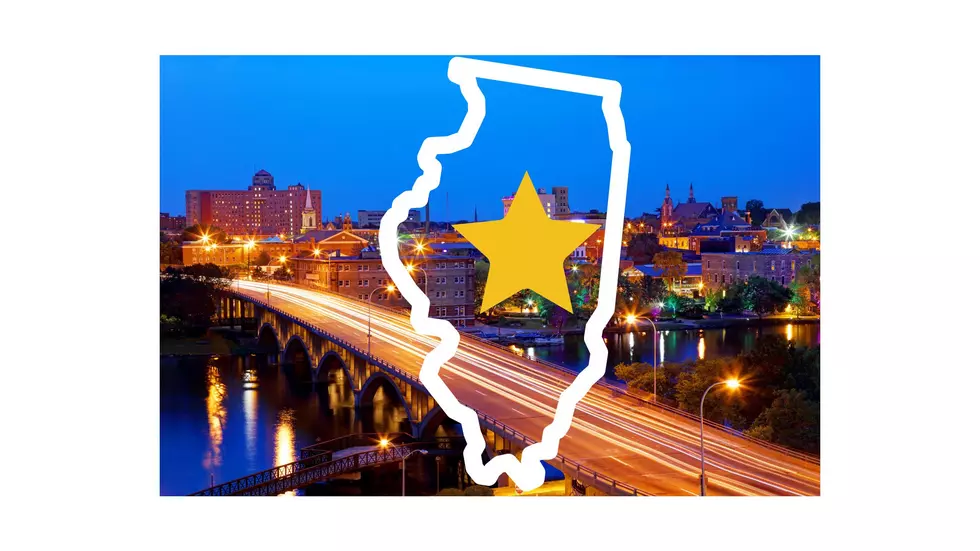 A website lists one town in Illinois as "Unexpectedly Great"
Canva.com
It is a town in Illinois that you wouldn't think to spend a weekend getaway in. But one website in Illinois says not only should you take a weekend getaway there, but the town is unexpectedly great for a weekend getaway, which town is it...?
According to the website Thrillist.com, Champaign-Urbana, Illinois is one of the 7 Unexpectedly Great Midwestern Cities for a Weekend Getaway. Champaign-Urbana makes the list with St. Louis, Madison (Wisconsin), Toldeo (Ohio), Minneapolis, Ann Arbor (Michigan), and Cincinnati. So what about the Urbana-Champaign area makes it worthy of being on this list? On the site they say...
"...a college town anchored by the hyphenated cities, with enough going on to satisfy a student body of 50,000. Swing by Exile on Main Street for the type of eclectic records you could only find in this kind of town. A walk through the University of Illinois campus is the perfect way to relive the glory days. Make your way to the Japan House and its gardens for tranquil scenery and public tea ceremonies, while concerts at Foellinger Auditorium are a chance to actually enjoy sitting in a college lecture hall."
The site also mentions eating at places like Merry Ann's Diner, Black Dog Smoke & Ale House, and Jupiter's Pizza. They also mention checking out a massive bookstore called Jane Addams Book Shop, to read more and to see the entire list just click here!
I think Urbana-Champaign for a weekend getaway would be a lot of fun, or if you're a college kid looking for a school its got a ton to offer. Would I necessarily agree that it belongs on a list with St. Louis, Minneapolis, and Madison...? No, but those towns I already know are actually great towns, Champaign-Urbana is unexpectedly great.
Historic cities: 10 metros with the oldest homes
New Jersey Real Estate Network
collected U.S. Census Bureau data to understand which metro regions have the most old homes, which include houses built in 1949 or earlier.
More From KHMO-AM 1070, News-Talk-Sports