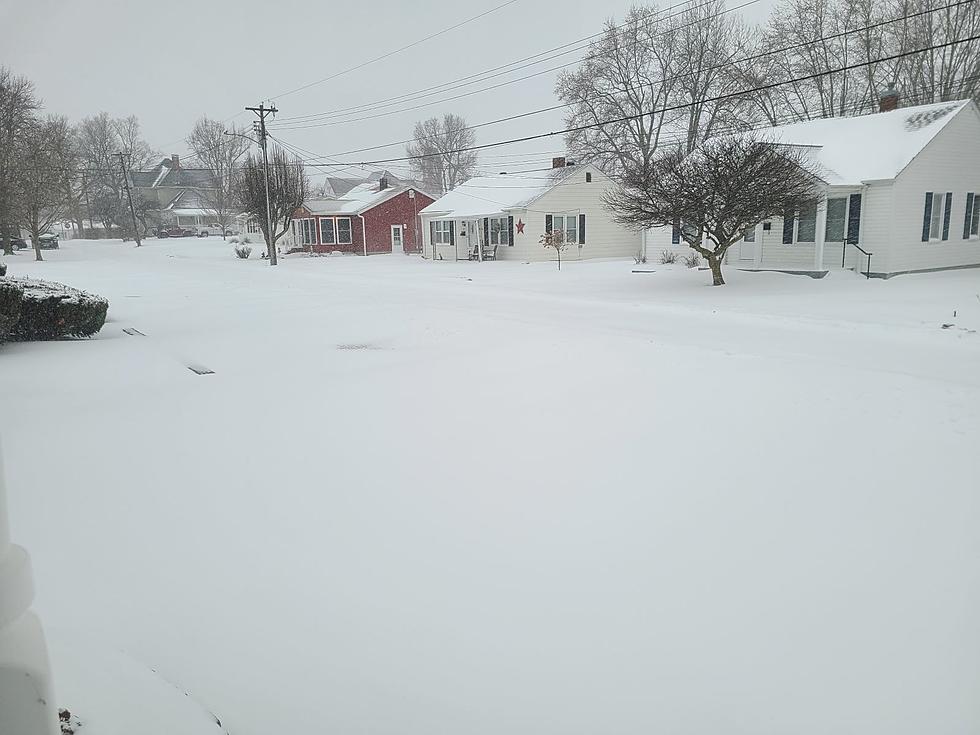 Winter Storm Continues, Up to 7 More Inches Coming
TSM Photo
Whatever the snow total is where you are Wednesday morning, forecasters say you could get about that much more.
Northeast Missouri and Western Illinois appear to be Ground Zero for this major winter storm.
In a conversation with MODOT officials early Wednesday morning, we were told that their observations indicated from four to seven inches of snow had fallen by about 5:30 a.m. Wednesday.
The National Weather Service reporting station at the Hannibal Filter Plant measured five inches of snow at 5 a.m.
Meanwhile, the Winter Storm Warnings continue. For most of the area, the warning continues until 6 a.m. Thursday, with another 3 to 7 inches of snow predicted.
Hancock County's Winter Storm Warning runs till 6 p.m. Wednesday, with an additional 3 to 5 inches of the white stuff expected.
And, in Clark County, their Winter Weather Advisory also continues until 6 p.m. Wednesday, looking for another 1 to 3 inches of snow.
Forecasters are expecting a break in the snow about mid-afternoon Wednesday, with a second round starting around midnight and finally moving out of the area about mid-morning Thursday.
And, as is so often the case, when the snow leaves, the temperature drops, with single digit lows expected Thursday and Friday nights, and highs creeping into the mid 30s for the weekend.
MODOT and IDOT officials are recommending against travel to give their crews time to clear the roads. You can keep track of road conditions on the MODOT or IDOT websites.
It's 'Frozen' Come to Life - Ice Castles Minnesota & Wisconsin
The Ice Castles in New Brighton, Minnesota and Lake Geneva, Wisconsin are now or soon will be open for the season.
KEEP READING: Get answers to 51 of the most frequently asked weather questions...
More From KHMO-AM 1070, News-Talk-Sports