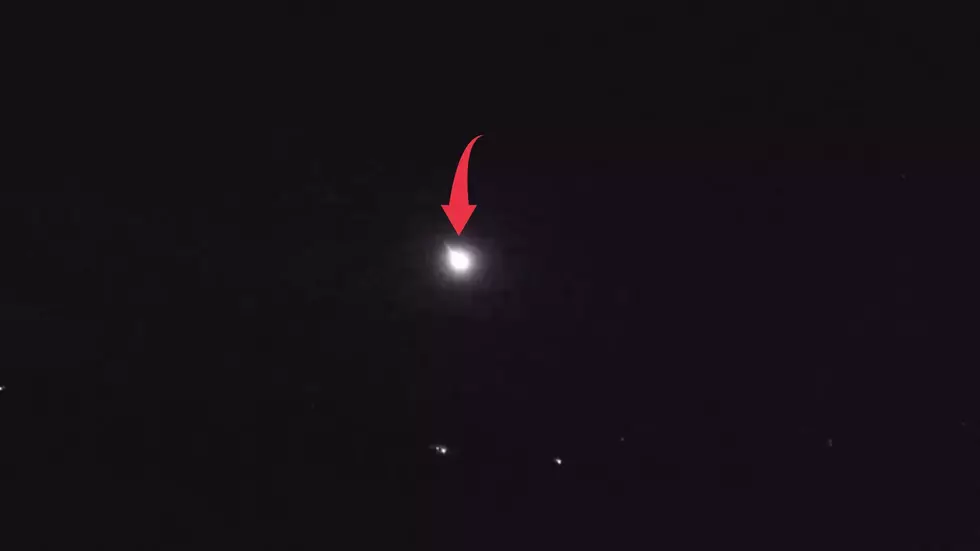 Watch a Huge Meteor Light Up the Sky Over Missouri's Ozarks
Lost In The Ozarks via Rumble/Canva
It was short, but brilliant. A huge meteor lit up the sky over Missouri's Ozarks and was reported as far away as Chicago, Illinois on Tuesday.
Lost in the Ozarks had a web cam set up over Bull Shoals Lake. They saw a report of a meteor from the American Meteor Society early Tuesday morning and decided to check their camera. That's when they found this video of the fireball over the Ozarks.
According to the reports on the American Meteor Society website, there was an official report submitted from Chicago. The fact that it was significant enough to be reported from 2 different locations that far apart gives you an idea of how prominent this fireball was. It likely would have been reported by hundreds if had occurred during a time when more people were awake.
This fireball appeared to explode into fragments as it hit the atmosphere, so it'll be interesting if anyone locates any meteorites as a result of this.
As it is, we have video of the meteor event thanks to the fact that a guy had his Missouri Ozarks webcam pointed at the right direction at exactly the right time.
There's a Half-Million Dollar House Hidden in the Missouri Woods
See a Civil War Era House in Illinois with a Hidden Bunker Inside
More From KHMO-AM 1070, News-Talk-Sports