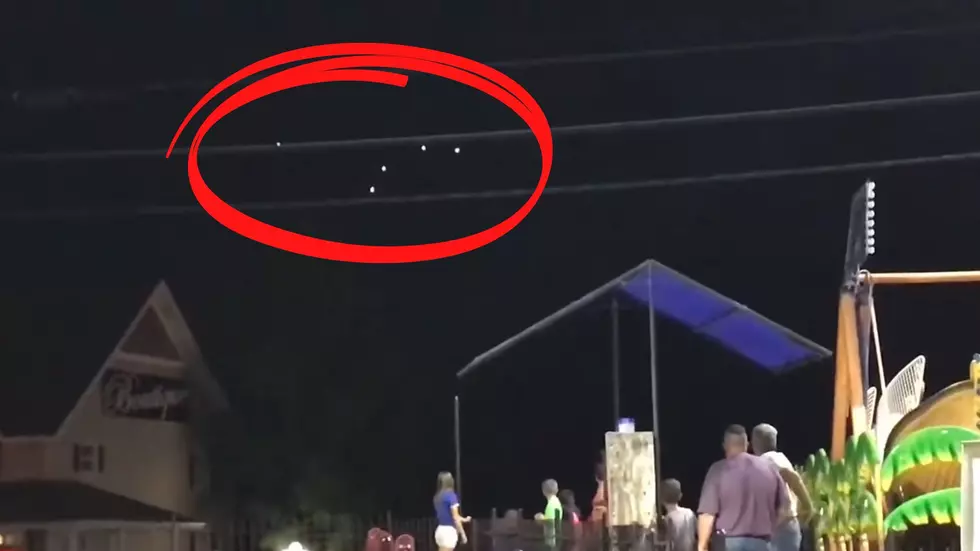 Watch 5 UFO's Dance in the Sky Over Vacationers in Branson
Kevin Harter via YouTube/Canva
One of the more unusual UFO sightings in Missouri is one that very few people have seen - until now. I've uncovered video of 5 UFO's that danced in the sky wowing vacationers in Branson, Missouri a few summers ago.
A major YouTube channel just shared this, but I found the original captured by Kevin Harter. Kevin only has 50 subscribers so less than 1,000 people have seen this video which he captured back in 2017. Watch the unusual movement of these objects.
Note that this is not a video trick as everyone at this playland in Branson looks to the sky and starts gasping at what they're seeing.
One comment on YouTube theorized that this was just a fireworks display. There's a problem with that idea as the video was captured in June before the 4th of July. I've also never seen fireworks that behave quite like these lights do. Ever seen a firework that lit up then went dark and then lit up again? Me neither.
Other comments came from people who were also in Branson that night that saw something weird in the sky. UFO's? By definition it was since no one has identified what was in the sky over Missouri that night. Doesn't mean it was E.T. Just means this incident hasn't been solved - yet.
The truth is out there - or up there over Branson, Missouri.
Patrick Mahomes Kansas City Home
More From KHMO-AM 1070, News-Talk-Sports