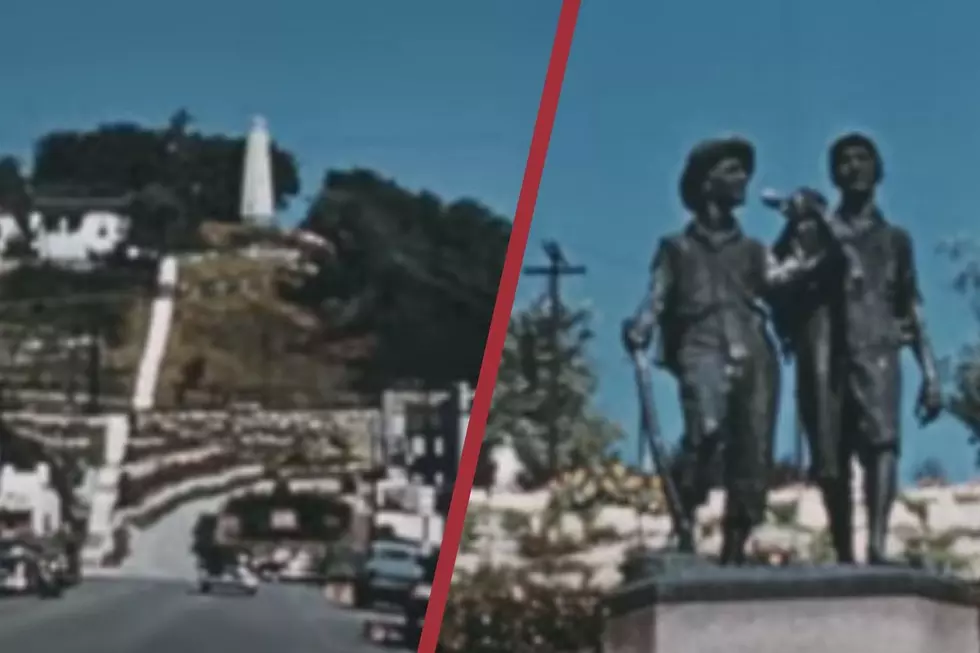 Vintage Travelogue Film Shows What Hannibal Looked Like in 1952
YouTube/PeriscopeFilm/Canva
A travelogue film from 1952 shows what happened looked like back then and what it was like to take a road trip in the 1950s.
The film is presented by Standard Oil Company and follows a road trip through the Midwest from Chicago, to Kansas City, and even America's Hometown Hannibal. In the film reporter, Dale Bennett drives his station wagon down a highway and films all of the towns he visited in the American Midwest. When he gets to Hannibal (which is about the 11-minute mark) we see some familiar landmarks that are still here today.
By the end of the film, Bennett takes us to 20-cities and towns in the Midwest and it's really amazing to see what America's Midwest looked like back then. Right before Bennett reached Hannibal he talks about the way people travel and how the Mississippi River was once the only way to go up and down from state to state for travel, he really put everything in perspective very well.
Vintage Photos of Hannibal, Missouri from 1952
ROAD TRIP! 20 SMALL TOWN RESTAURANTS YOU HAVE TO VISIT INTHE TRI-STATES
Check out some of the very best restaurants in the Tri-States!
More From KHMO-AM 1070, News-Talk-Sports