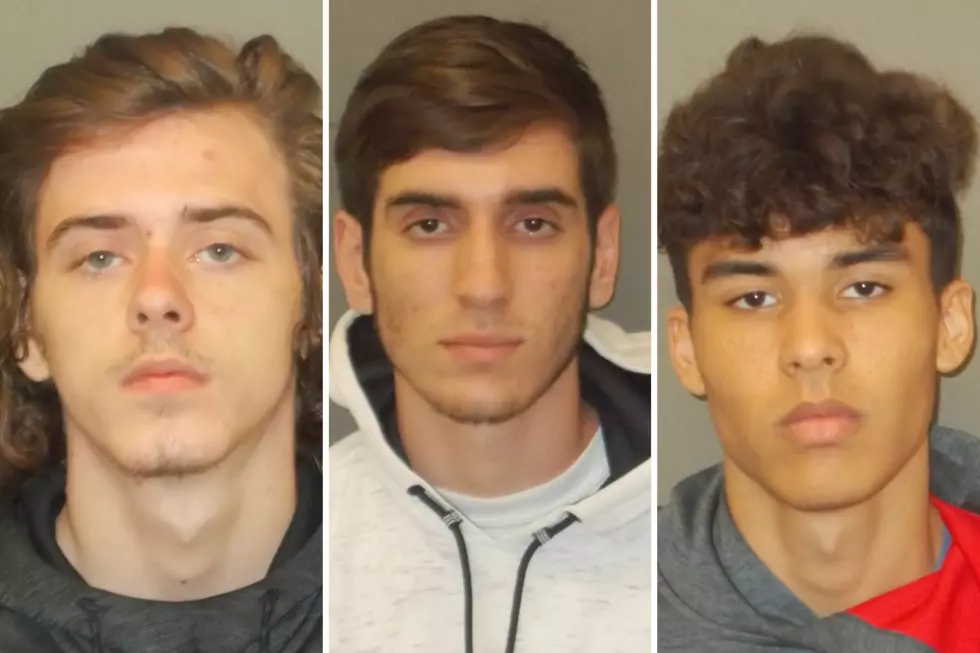 Three Arrested on Lewis County on Theft, Tampering Charges
Lewis County Sheriff's Department
Three Lewis County men are in the Lewis County Jail on theft and property damage charges.
Lewis County Sheriff David Parrish reports that deputies were called to the Ewing Senior Housing Tuesday on a report that three male subjects had been seen breaking into vehicles in the area.
Deputies determined that at least eight vehicles had been entered and items had been stolen.
An investigation led to the arrest of Caleb Griffin and Christopher Shepherd, both of LaGrange and Gavin Scott of Ewing, all 18 years of age.
The three have each been charged with two counts of stealing, one count of property damage and two counts of tampering with a motor vehicle.
Griffin, Shepherd and Scott are in the Lewis County Jail on $25,000 cash only bond each.
More From KHMO-AM 1070, News-Talk-Sports