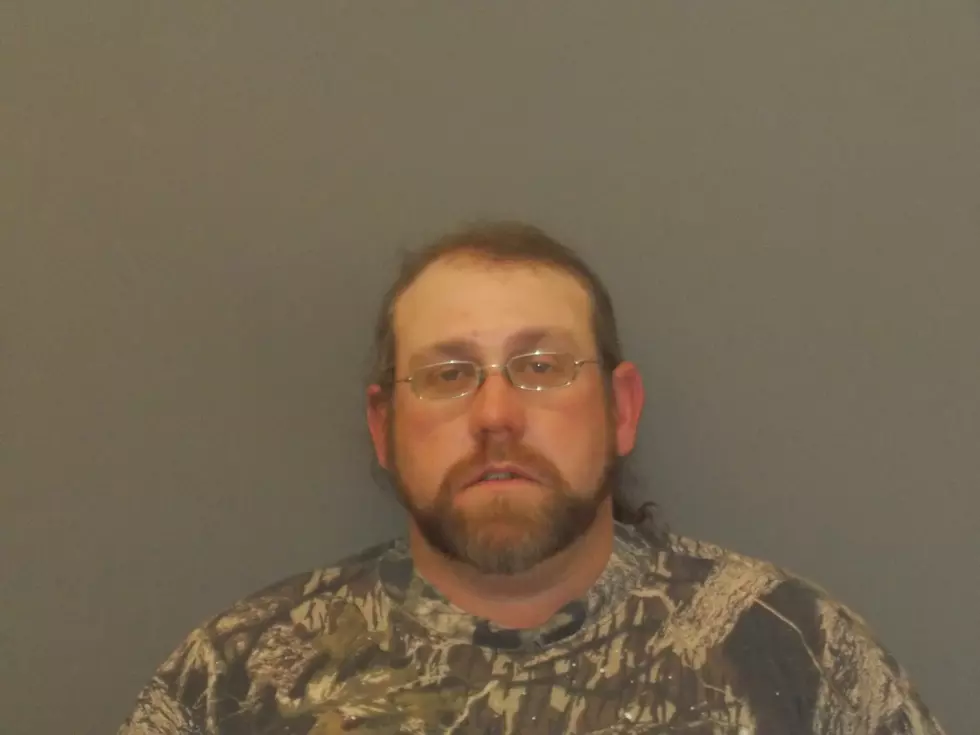 One Arrested, One Still at Large in Lewis County Drug Bust
Lewis County Sheriff's Department
A Palmyra man is in custody and a Durham man is at large as the result of an investigation by authorities in Lewis County.
According to Lewis County Sheriff David Parrish, deputies and NEMO Drug Task Force agents were investigating the distribution of illegal drugs at the rural Durham residence of 37 year old Erik Hickerson on December 21st.
When officers approached Hickerson, he fled the scene. Officers had to end their pursuit because of dangerous conditions.
Meanwhile, a second man, 39 year old Derrill Jackson of Palmyra, drove onto the property. He tried to get away and was taken into custody.
Jackson is in the Lewis County Jail, charged with fleeing to avoid arrest and second degree assault.
Hickerson is still on the loose. He is described as a white male with brown hair, a brown beard or mustache and glasses, five foot eight and 220 pounds.
Hickerson is wanted for fleeing and for possession of meth.
If you have information on the whereabouts of Erik Hickerson, you're asked to call the Lewis County Sheriff's Office at 573-767-5287.
More From KHMO-AM 1070, News-Talk-Sports