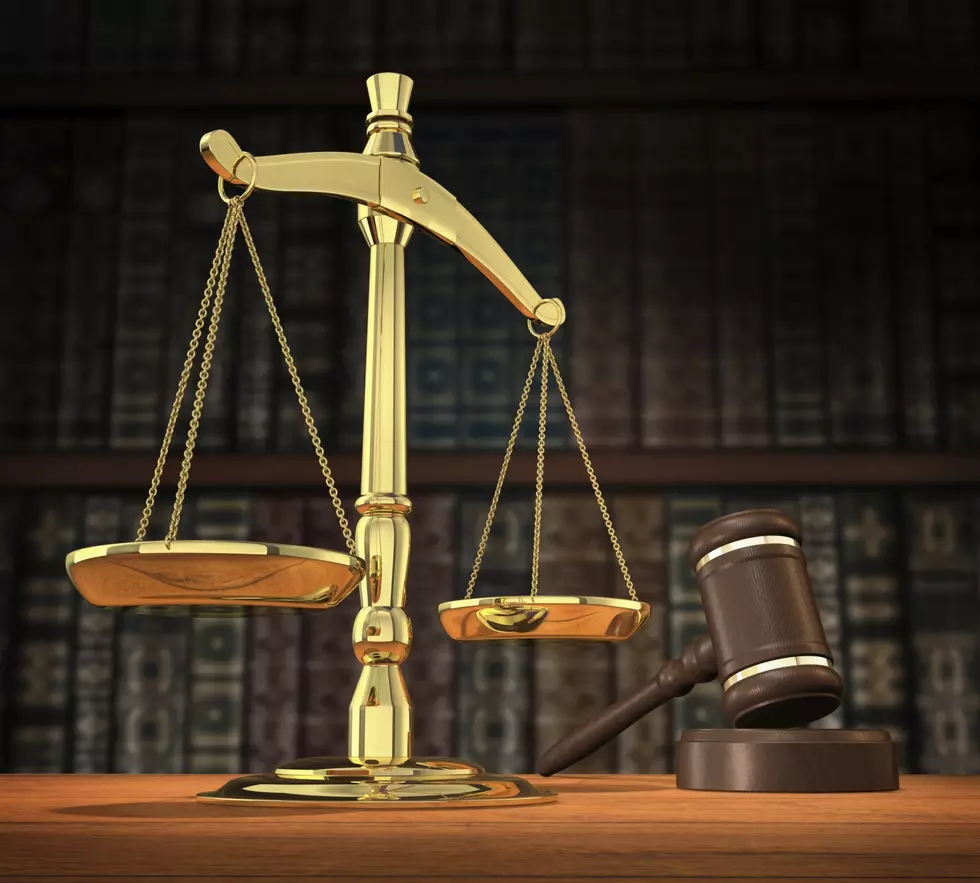 Marion County Prosecutor Releases May Case List
James Steidl
May was a busy month for Marion County Prosecuting Attorney David Clayton's office.
In a press release, Clayton Thursday released a list of case sentences and cases opened by his office last month.
Clayton says there were ten people sent to prison in May, with sentences ranging from 15 years for assault and armed criminal action to three years for failing to register as a sex offender.
A total of 42 felony cases were filed, along with 43 misdemeanors and two dispositions with treatment in the Missouri Department of Corrections.
1)The following 10 persons were sent to prison in May.
15 years, John Neuman, for Assault 2nd and Armed Criminal Action
15 years, Daniel Slavin, for Trafficking drugs, 2nd degree
11 years, Michael Holman, for Probation revocation
8 years, Denise Brewington for Probation revocation
7 years, Randall Hendricks for Possession of a controlled substance
4 years, Ronald Hill, for Violation of an order of protection
4 years, Robert Culp, for Possession of a controlled substance
4 years, Jason Carpenter, for Possession of a controlled substance
3 years, Jacob Martin, for Tampering with a motor vehicle
3 years, James Peterson for Failing to Register as a sex offender
74 years total sentenced for month of May
2 dispositions with DOC treatment
14 years with 120 day DOC treatment, Amanda Davis Clark, for Stealing and Probation violation
SIS with 120 day DOC treatment, Isaac Swarnes, for Probation violation
Felony cases filed in May, 2017: 42
Possession of a Controlled Substance, Ramonda Acheampong
Possession of a Controlled Substance x2, Caleb Been
Resisting Arrest, Travis Bloom
Leaving the Scene of an Accident, Otto Christal
Probation Revocation, Kylee Crockett
Possession of a Controlled Substance, Howard Culp
Assault 3rd degree x 3, Jason Cunningham
Unlawful Possession of a firearm, Deandre Dent
Burglary 1st, Assault 3rd, Damon Downer
Burglary 1st, Assault 3rd, Mikeal Farr
Tampering with a motor vehicle, Possession, Tyler Garrett
Out of state fugitive, Robert Guthrie
Possession of a Controlled Substance x2, Jamie Harris
Child Endangerment, Possession, Cassandra Harvey
Child Molestation x2, Aaron Hinds
Child Endangerment, Possession, William Jernigan
Possession of a controlled substance, Isis Johnson
Failure to pay child support, Gregory Klement
Failing to register as sex offender, Glen Ledbetter, Jr.
Leaving the Scene of an accident, Dasha Loos
Statutory Sodomy, Jason McCollugh
Possession of a controlled substance x2, Jeremy McTheeney
Possession of a controlled substance, Justin Meyer
Probation violation, Josh Nichols
Probation violation, Dakota Oles
Child endangerment, unlawful firearm, Possession, Joshua Perkins
Probation violation, Travis Robertson
Possession of a Controlled Substance, Stealing, Bethany Robinson
Probation violation, Michael Robinson
Possession x2, Unlawful Firearm x2, Heather Roland
Possession x2, Unlawful Firearm x2, Robert Roland
Probation violation, Levi Sexton
Possession of a controlled substance, Cody Sheehan
Possession of a controlled substance, Kisa Thompson
Possession x2, Jaime Tournear
Probation violation, Phillip Treaster
Possession of a controlled substance, Edward Watts
Probation violation, Karmar Williams
Probation violation, Dalton Wilson
Forgery, Anna Wolfenbarger
Possession of a controlled substance, Samuel Workman
Probation violation, Raymond York
Total Misdemeanors filed: 43; TOTAL OVERALL CASES FILED: 85 (not including traffic)
More From KHMO-AM 1070, News-Talk-Sports