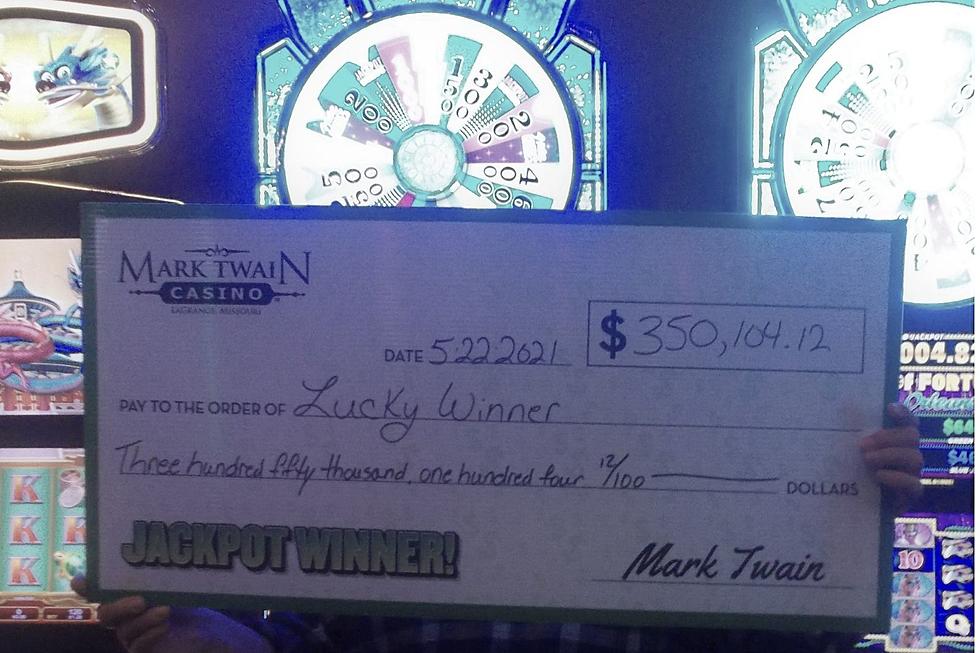 Local Resident Wins BIG At Mark Twain Casino
Mark Twain Casino
What would you do if you won if you hit the jackpot at Mark Twain Casino?
Well, one lucky winner did just that, they hit the $350,000 jackpot at the Mark Twain Casino playing one of the Wheel of Fortune games. Luke Keller, SVP and General Manager, said "We're excited and proud to have one of our customers win a life changing jackpot like this."
The most I have ever won at a casino or on a scratchy ticket was $50, I have no luck, but this person who won is now a BIG winner and congrats to them. Every time I am ask what would I do with the money if I ever won? I honestly don't know. I mean yes take a vacation, pay bills, blah, blah, blah, but what would I really do? I am not sure. I would be in shock for a while I am sure, and I know I would pay some bills with it to get some of that stress out of my life. And yes, take a family vacation, but at first, I am not sure what I would do.
I never am lucky enough to have to worry about hitting it big at a casino, although I do like my slot machines. I could play for hours on the penny slots, just give me $20 and a beverage and I am all set. 
A huge congrats to the lucky winner, I am sure you are going to be a very popular person among your family and friends for a while. Have fun with your winnings, and do take a nice vacation if you can.
LOOK: Route 66's quirkiest and most wonderful attractions state by state
Stacker
compiled a list of 50 attractions--state by state--to see along the drive, drawing on information from historic sites, news stories,
Roadside America
, and the National Park Service. Keep reading to discover where travelers can get their kicks on Route 66.
More From KHMO-AM 1070, News-Talk-Sports