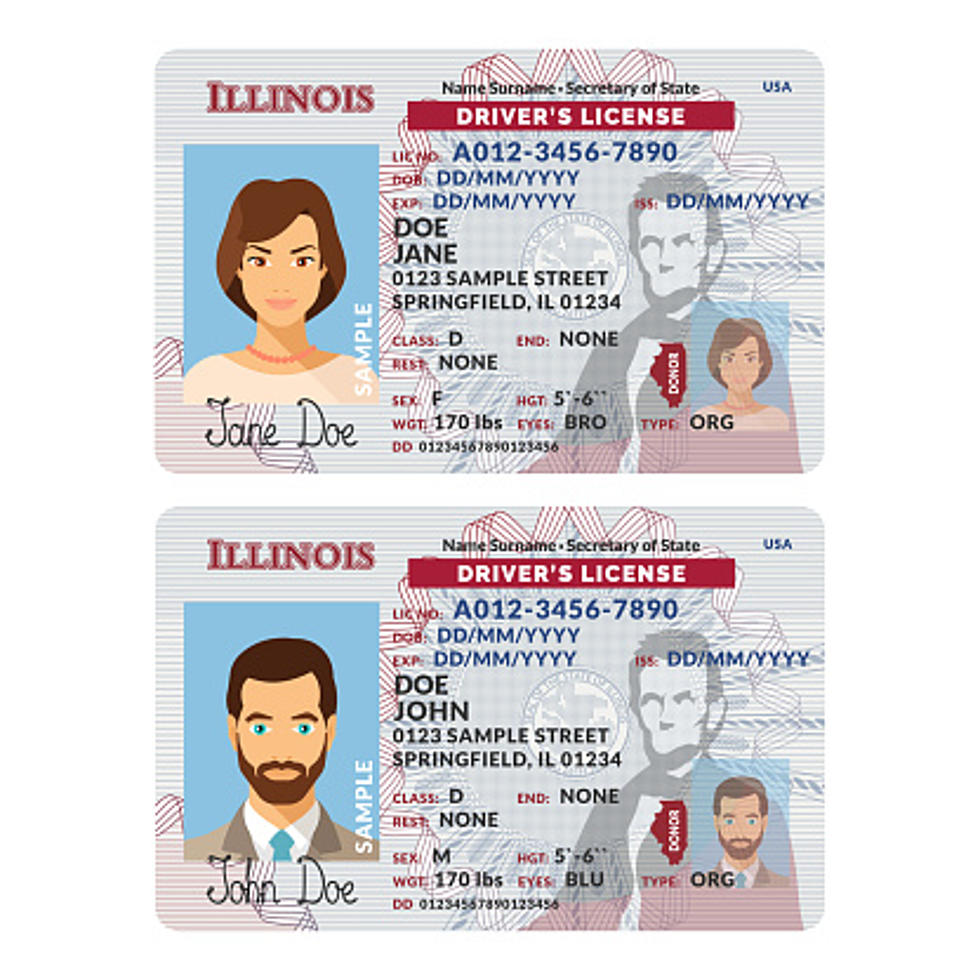 Expiration Date For Your Illinois Driver's License Gets Extended
Getty Images
With the amount of delays and postponements in almost every aspect of our lives that we've had to deal with over the last year, why not add in one more?
Especially when very few of us are going to complain that we'll have to put off visiting the Illinois Secretary of State's Driver's License Facilities for the next five months.
Five months is the extension of the deadline for renewing driver's licenses and ID cards to January 1st, 2022, from the previous deadline of August 1st of this year. Licenses that expire between July and December of this year are also included in the extended deadline.
This newly-announced extension does not apply to commercial driver's licenses and CDL learner's permits.
Illinois Secretary of State Jesse White:
Extending expiration dates until January 1, 2022, means people with an expired driver's license or ID card do not need to rush into a Driver Services facility immediately. During hot weather, I would suggest residents consider delaying visits to Driver Services facilities. But if you must visit a facility, please come prepared to wait outside due to continued social distancing efforts, which limits the number of people inside a facility at one time. We are allowing more people in the facilities at one time due to relaxed protocols.
This move dovetails nicely with the announcement made a few months back that pushed the deadline for Illinoisans to make the switch to a Real ID almost 2 years to May 3rd, 2023.
If you recall, the Real IDs were supposed to be in place by now if we had not extended the original deadline of October 21, 2020.
LOOK: See the iconic cars that debuted the year you were born
More From KHMO-AM 1070, News-Talk-Sports