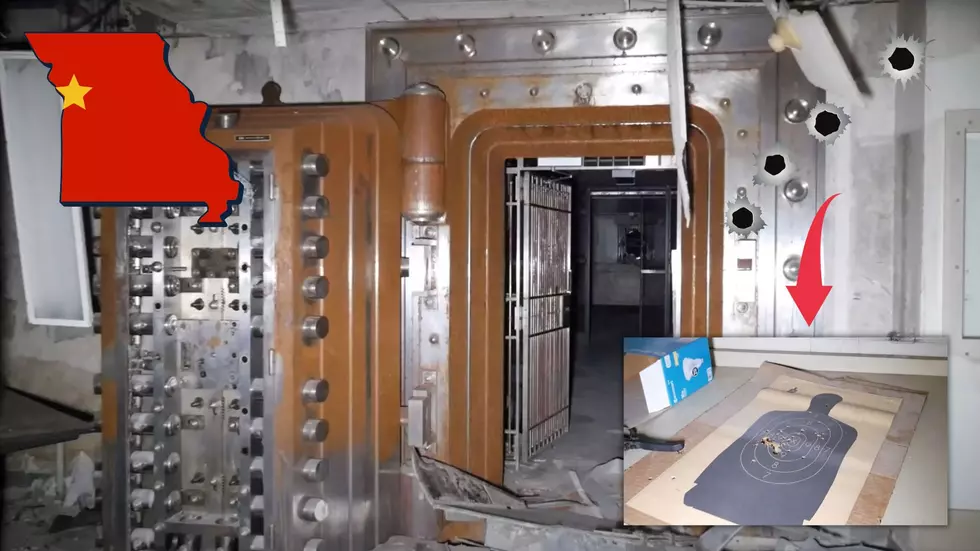 Abandoned Federal Reserve in Missouri Found with Bullets on Floor
Exploring the Abandoned via YouTube/Canva
It used to be quite literally at the center of the banking system in America. Now, the old Federal Reserve building in Kansas City sits with vaults still intact with bullet casings found on the floor.
This is 925 Grand in Kansas City, Missouri. This building was first opened in November of 1921 according to Wikipedia. This became the oldest Federal Reserve Bank in use at the time. One of the offices was even used by former President Harry S. Truman in the 1950's after he left the presidency.
The building was abandoned in 2008 when the Federal Reserve moved to its new location. Still, this building still has its vaults remaining.
Some recent urban explorers also found targets that federal agents were using for practice with some bullet casings still lying on the floor. This target dummy did not appear to survive the "practice".
Do you need to make change? This machine at least used to be capable of making it happen.
According to Wikipedia, this building has been purchased by a developer in Boston and will eventually be made into a hotel. That means it's now off-limits to adventurers. The two videos shared by the urbex explorers may end up being the last look at what used to be the central banking mechanism in Missouri back in the era before computers and the digital era.
See Inside a $15 Million Chicago Penthouse with a Jacuzzi on Roof
See Inside a Ritzy Branson Treehouse for the Rich & Famous
More From KHMO-AM 1070, News-Talk-Sports