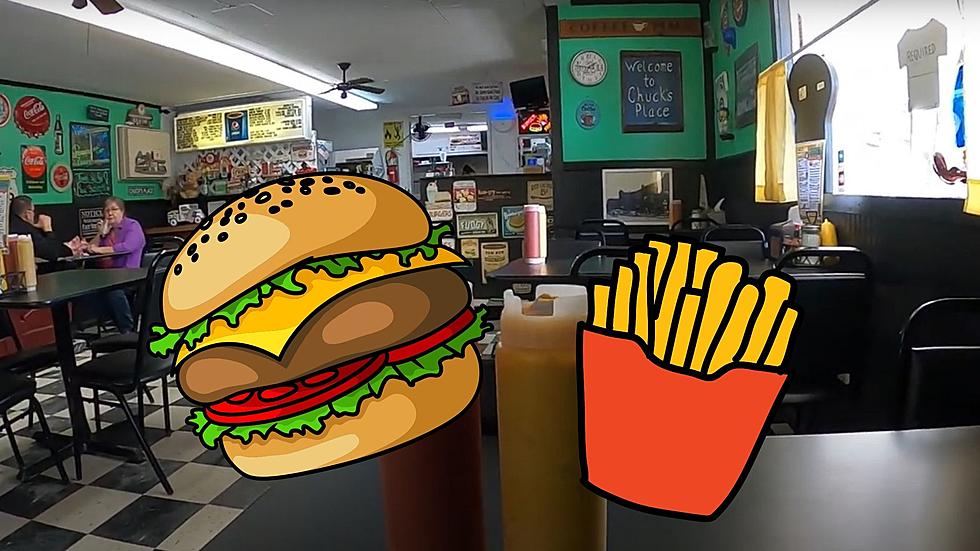 Video of what could be the Best Burger in all of Illinois
YouTube/Southern Illinois Overland/Canva.com
Forget heading to Chicago for the Best Burger in Illinois, here is video proof you need to head to Chuck's Place in Southern Illinois for what looks like the Best Burger in the Land of Lincoln.
This YouTube video was uploaded about a week ago to a channel called Southern Illinois Overland and it claims to have found the Best Burger in Southern Illinois, a burger called the Wimpy Burger at Chuck's Place.
In the video, they say that Chuck's Place is located just north of Salem, Illinois. Salem, IL is about 75 miles directly east of St. Louis (just about an hour and a half drive from St. Louis) and is a small town, but Chuck's Place looks like it could be worth the drive. The owner at the end of the video says that Chuck's place has been family-owned for over 36 years, and if you go to their Facebook page (click here!!!) you can see their menu and it says the Wimpy Burger is $5.65 and it is a double larger burger with cheese, lettuce, pickles, onions, tomatoes, mayo, and ketchup. Some of the other things on the menu that look great include the Brutus burger, the Texas Tenderloin, and the Jalapeno corn nuggets.
I got to be honest I may be on the road to Salem, IL asap! Who doesn't love a road trip for some delicious food? And if you have an iconic burger that comes with all the toppings I like plus mayo without me having to add it to the burger well then I can only imagine how delicious the Wimpy is!
50 Most Popular Chain Restaurants in America
YouGov investigated the most popular dining brands in the country, and Stacker compiled the list to give readers context on the findings. Read on to look through America's vast and divergent variety of restaurants—maybe you'll even find a favorite or two.
LOOK: 15 Discontinued McDonald's Menu Items
More From KHMO-AM 1070, News-Talk-Sports