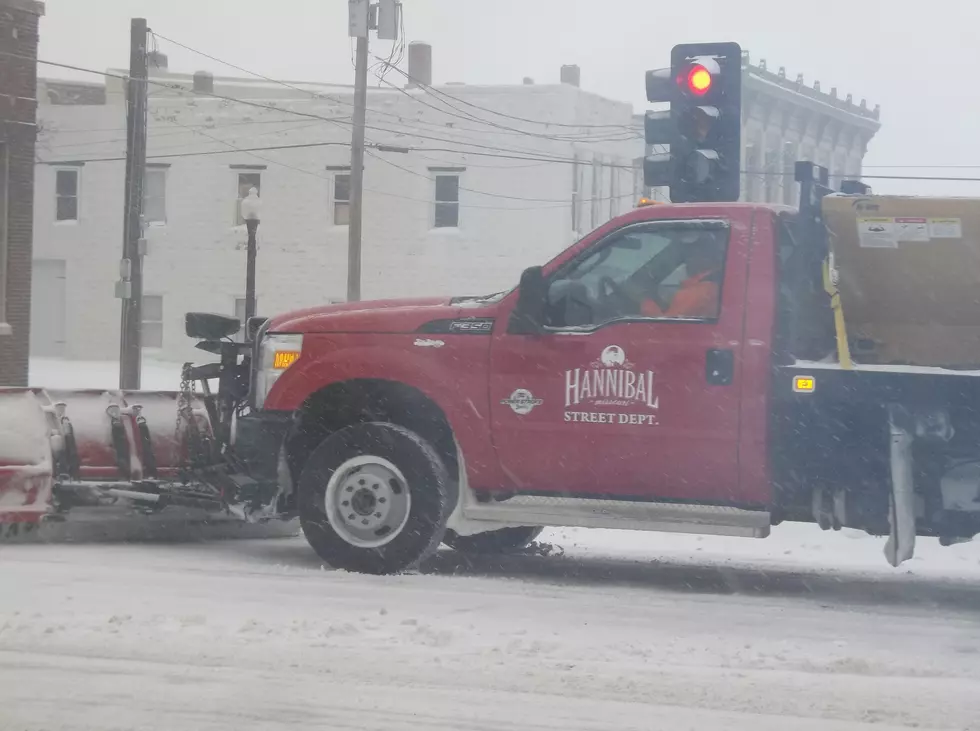 Snowstorm Snarls Traffic in NE Mo and Western Il
Wes Mitchell
The Hannibal Filter Plant reports 4.5 inches of snow fell overnight, but the powerful winds made for much deeper drifts.  Wind gusts of 30 plus miles an hour, gusting as high as 45 in some places, resulted in slick roads, blowing and drifting snow, and poor visibility. Nearly every school in the listening area is closed today.
Hannibal Police worked numerous weather-related accidents and slideoffs.
According to WGEM,  a snow plow working in downtown Quincy caught fire last night. The fire was quickly extinguished and no injuries reported.
The storm tracked mostly through the northern part of Missouri. At last check, the MoDOT Traveler Information Map shows roads and highways north of I-70 snow and ice covered.
In Illinois, according to the gettingaroundIllinois.com website, roads from Pike County north all the way to Rockford and over to Chicago are snow and ice covered.
More From KHMO-AM 1070, News-Talk-Sports