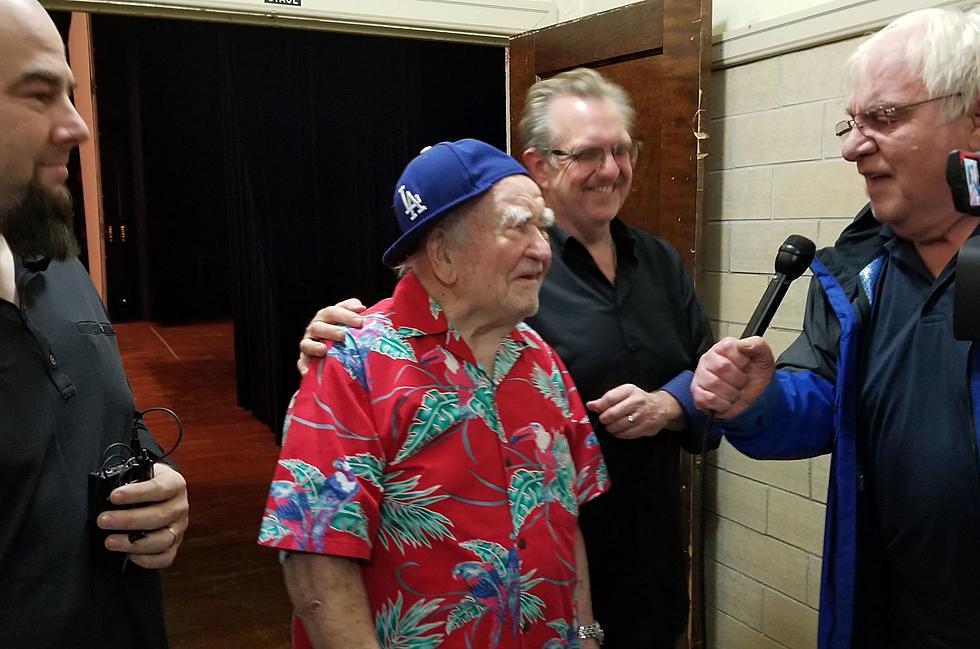 Remember Ed Asner's One Man Show in Hannibal?
TSM Photo
The news of the passing of Ed Asner Sunday at the age of 91 brings to mind his appearance in Hannibal back in 2018.
Asner appeared at the Hannibal High School Auditorium in January of 2018 in a one man show entitled, "A Man and His Prostate," based on the experiences of his friend Ed Weinberger, who fell ill while on a trip to Italy.
The show was underwritten by Hannibal Regional Healthcare and Bluff City Theater, to raise awareness about prostate health.
Asner is best known for the role of Lou Grant on the Mary Tyler Moore show in the 1970s.
As Ed told us in a Talk Back conversation about playing Lou Grant, "It was a great gift. I was in the hands of excellent writers and producers. I was afraid of comedy. I felt at the time that you didn't score a professional success in comedy, so we had pursued drama for the most part. Out of their administration, my director, Jay Sandridge, and of course, Mary (Tyler Moore), who was a great influence on me, I learned how to grab the ring of comedy and make a stab at it."
Asner is known to younger generations as the voice of Carl Fredricksen in the animated movie Up, and as Santa Claus in the movie Elf.
Historic Quincy Home Built in 1890
LOOK: Here are the 10 US golf destinations with the most courses per capita
Discover where you can find the best access in the country for your pick of courses, the unique terrain that lends itself to world-class golf, and what makes select clubs noteworthy.
More From KHMO-AM 1070, News-Talk-Sports