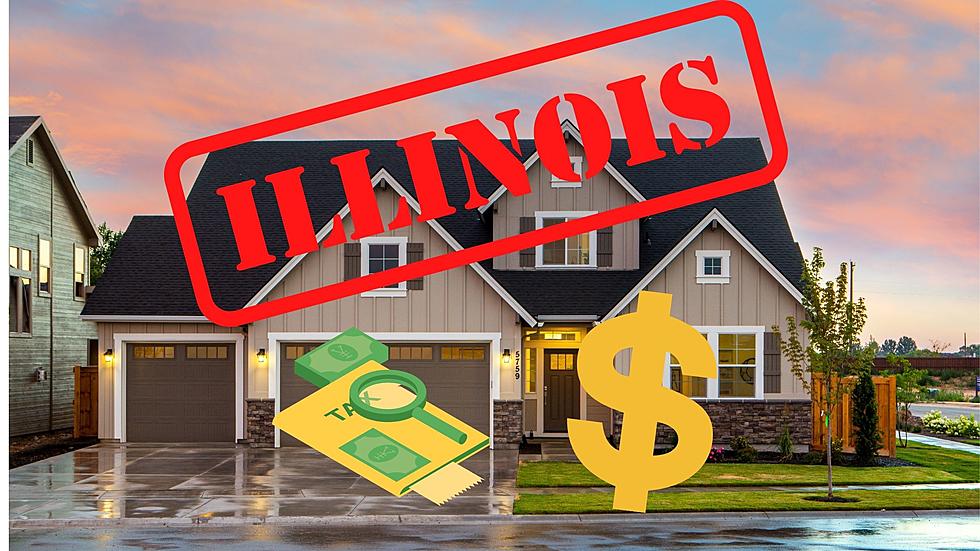 Property Tax growth in Illinois over the last 30 years is Wild
Canva.com
The numbers are mind-blowing, data has been collected to see how much the property taxes in Illinois have increased since 1990, and when you see the numbers it will make you understand clearly why people are leaving the Land of Lincoln.
According to an article on the website thecentersquare.com, property taxes in Illinois have grown a WHOPPING 268% since 1990.........The website goes on to say...
"Tax bills per household have grown 268% since 1990, while average home values have grown 114%. According to the nonprofit Wirepoints, the average household now owes nearly $4,400 in residential taxes each year, up from $1,200 in 1990. In 2020, property taxes ate up 5.9% of median household incomes in Illinois. Thirty years ago, property tax bills consumed just 3.6% of incomes."
To read the full article for yourself just click here!
It honestly makes me sick to see that, how can Illinois be competitive for families and hard-working middle-class people when in the course of my lifetime (I was born in 1990), the cost of the property tax on your home has more than tripled. And on top of that as you go to see your home, if you paid it off, it doesn't have the same growth, the site says...
"...property taxes have contributed to Illinois suffering the nation's third worst growth in inflation-adjusted home values over the past two decades, up just 3%."
I'm no expert, and I don't pretend to know what is the right and wrong thing to do in running a state, BUT I will say that it seems pretty obvious to me that the higher the property taxes have gone the more people are moving from the state, which means you lose population and people spending money in the state, which leads to the mess the state is in now. Am I missing something?
LOOK: Things from the year you were born that don't exist anymore
The iconic (and at times silly) toys, technologies, and electronics have been usurped since their grand entrance, either by advances in technology or breakthroughs in common sense.
See how many things on this list
trigger childhood memories—and which ones were here and gone so fast you missed them entirely.
More From KHMO-AM 1070, News-Talk-Sports