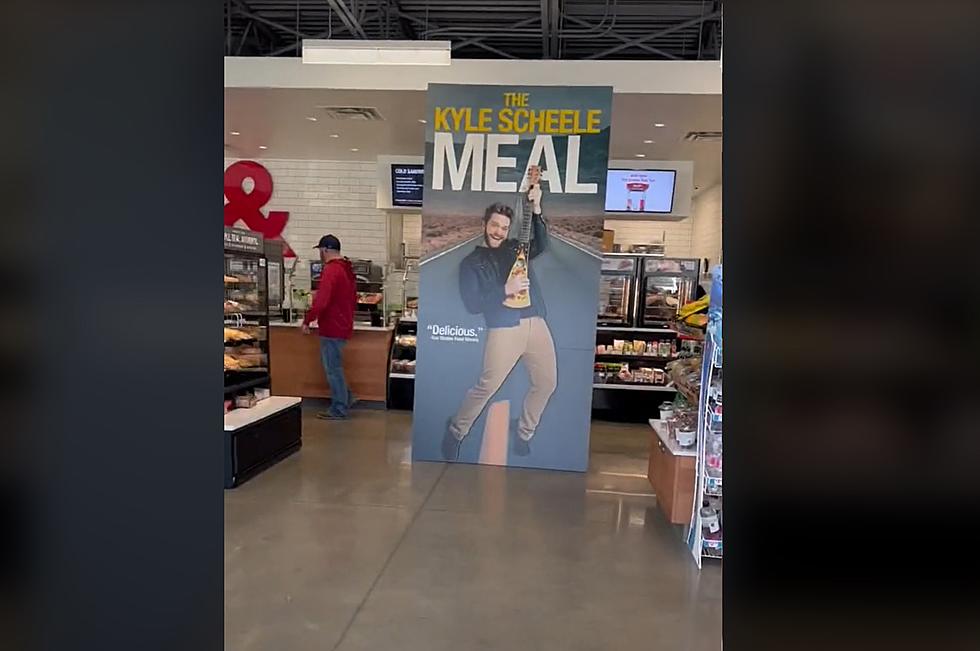 Missouri Man Puts Cardboard Cut-Out of Himself in Kum & Go
kylescheele via TikTok
A Missouri guy saw cardboard cutouts in his local gas station and one of the employees said they have no idea where they come from. That inspired him to see if he could place a picture of himself there to see how long before anyone would take it down.
This is Kyle Scheele. He is a very popular dude on TikTok. From what I can gather, he lives near Branson, Missouri. The story begins when Kyle wanted one of the cardboard cutouts in his local Kum & Go. The employee told him that they had no idea when it would be taken down which gave him a genius idea. If I put a big cut-out of myself in there, how long before they'd take it down?
I found this fun prank trending on Digg today.
Kyle's own popularity was his doom. His many followers posted videos of themselves inside of the Branson Kum & Go trying to order "The Kyle Scheele Meal" and they also tagged Kum & Go. Instead of being mad, whoever handles the Kum & Go TikTok account said "We won't tell if you won't". Hilarious. Here's Kyle's video update on that.
How fun is that? Gotta love a dude who's trying to have some innocent fun and a lot of Missourians (and Kum & Go itself) playing along. Vintage Missouri sense of humor on display (literally) here.
Pictures of Former St. Louis Cardinal Manager Mike Shildt's Condo
$11+ Million Missouri Home with Theater, Arcade and 5 Stocked Lakes