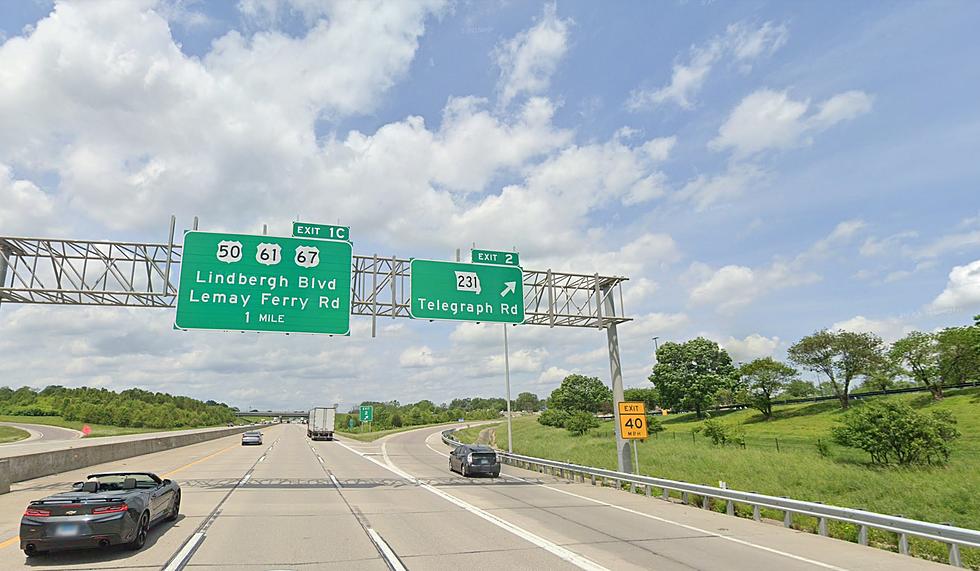 Tragic: 2 MoDOT Workers Struck and Killed in St. Louis
Google Maps Street View
Sad news out of St. Louis today as two MoDOT workers were struck by a vehicle and killed today while conducting striping operations.
This tragedy was shared by MoDOT on Facebook and their official website today.
This comment was shared by one of the MoDOT officials:
"Our hearts are breaking and our sympathies go out to all the families of our employees. These are our friends and coworkers and their presence will be sorely missed by us," said Tom Blair, MoDOT St. Louis District Engineer.
Based on the location given, this would be the approximate location where the work was being done.
There's no report on the driver or vehicle involved. However, it's another sad reminder of the extra caution to take when driving in work zones.
Missouri Lake Mansion Tucked Up Next to Lake of the Ozarks
$1.6 Million Ralls County Land Also Has Historic Cabin