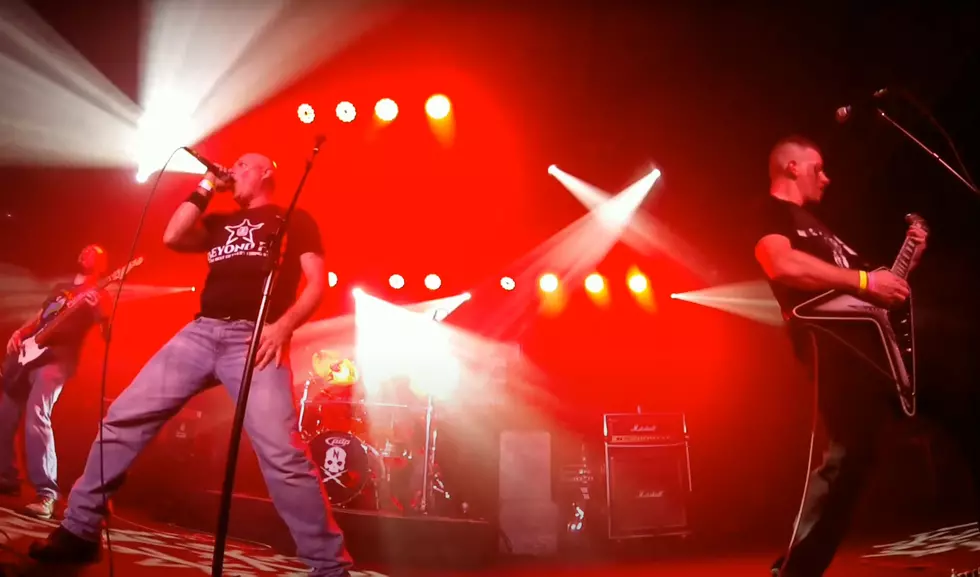 Mark from Hannibal's NOWAKE Says Their Music is Really Therapy
NOWAKE via YouTube
Mark Kempker from Hannibal says his lifelong dream was to help people. He does that as a firefighter and also as the lead vocalist of NOWAKE where he says that the music they create is really therapy for the band and the audience.
Mark was kind enough to be my guest for the first episode of my new podcast Doc On Demand in the Eagle app. We explored how he ended up in NOWAKE and where the band hopes to go from here.
NOWAKE is Mark Kempker on lead vocals, Sean McHargue on guitar and vocals, Austin Birkhead on guitar and vocals, Ryan Gilmore on bass and Mark VanWinkle on drums.
Mark Kempker - "NOWAKE started in 2007...and then in 2010 the singer quit and...my cousin who helped found the band, Sean McHargue...we met in Lowe's and he said we lost a singer...you wanna sing? I'm like I can't sing rock and roll, man. For 20 plus years, I was known as a wedding singer...but on that fateful day at Lowe's...I transformed into a rock guy."
From that beginning in 2007, NOWAKE has now completed 3 EP's of original music and they're currently working on a fourth. Mark described how they went from being a band playing cover songs to expressing their own music and lyrics. Unlike many other bands they never really wanted to be the type of act that is touring America seeking fame and fortune.
Mark Kempker - "Our goal was just to have gig money. Go play music and really have fun. In 2010, I was the 3rd singer and we had kind of morphed into doing...we were doing those 4 hour bar shows and like every Saturday night...that's the life of a cover band. When we first got into it, we really had some ideas that we wanted to do some of our own songs...we kind of wanted to be able to express ourselves...and be more original."
Mark went on to explain that the music that he and the band create really is a therapy for them and their audience, too.
Mark Kempker - "It is. Our band is very unique...I love the dynamic of our band...3 of our members are firefighters and the other 2 are busy in their own life working in the private sector...when you get to sleep, we might be up...in your worst day when you call 911...all of those particular attributes we carry with us for 20 years, it builds up...being able to play music gives you that stress relief...you see people smiling and singing your music. It really makes you feel good."
Along with being able to open last summer's 30th anniversary with Warrant and Firehouse playing the Hannibal Riverfront Amphitheater at the BBQ Festival, Mark mentioned some of the "pinch me I'm dreaming" moments for major acts they've now opened for.
Mark Kempker - "We actually had an opportunity...we played with Molly Hatchet, Blackfoot and Quiet Riot...I remember in 82 listening to "Bang Your Head"...I was a kid...I listened to it...having that...and then having Firehouse and Warrant on the books. Those are our 2 biggest shows."
Mark mentioned that NOWAKE is currently working on new music which hopefully you'll be able to hear soon...here. Stay tuned. In the meantime, you can follow Mark and NOWAKE through their official website, Facebook page (don't forget their official private fan page, too) and the other usual social media places. They are a true Hannibal original and you can keep up with them here in the Eagle app, too.
The Gothic Mansion Kat Von D is Selling to Move to the Midwest
More From KHMO-AM 1070, News-Talk-Sports