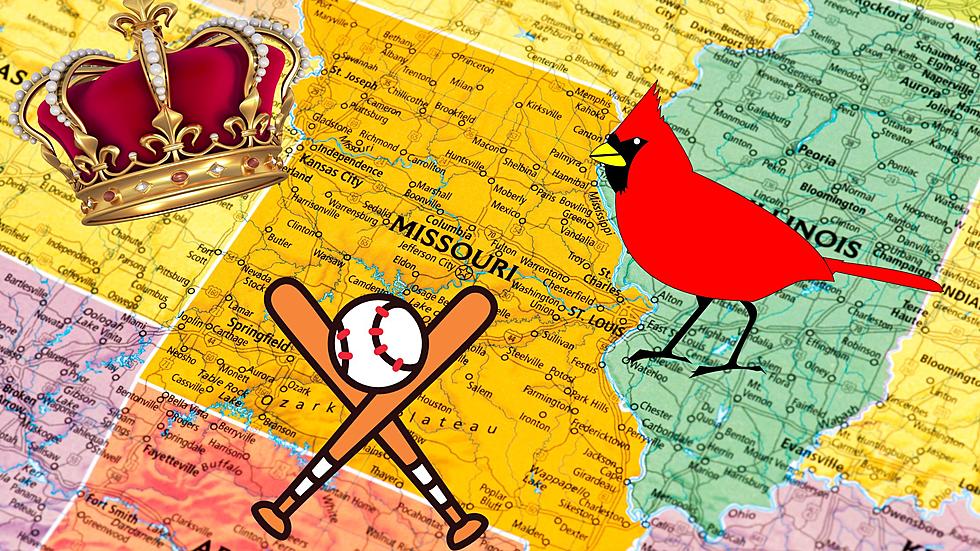 Is Missouri currently the WORST State for Baseball in the US?
Canva.com
It's June, 14th 2023, and Missouri might be the worst place in the country to be a baseball fan...
Hey, baseball fans... do me a favor... check out the current Major League Baseball standings by clicking here!
When you looked at the standings what did you notice?
Here is what I noticed, 2 of the 3 worst records in Major League Baseball belong to the terms in the Show-Me State of Missouri. That's right as of the morning of 6/14/23 the St. Louis Cardinals, a team with 2 of the best players in the world Nolan Arenado and Paul Goldschmidt, have the WORST record in the National League. A .397 win percentage with a current 4-game losing streak and 14 games below .500... Meanwhile on the other side of Missouri in Kansas City the Royals have the worst record in the American League, a league with the A's who are actively trying to be garbage and are moving their franchise to Las Vegas. The Royals have the worst record in baseball at 18-49 with a .269 win percentage and have lost 8 straight games...
So is Missouri the WORST place in the country to be a baseball fan right now? I would say the answer is yes, hear me out... I know states like West Virginia, Alaska, Wyoming, and so on don't even have teams so couldn't you argue they are worse places than Missouri for baseball? Yes, you could make that argument, BUT I would say that having no teams gives you the freedom not to care about baseball therefore you are exempt from this discussion. Missouri on the other hand is FULL of diehard baseball fans and right now both of the teams in the state stink, so it is unequivocally worse for the poor fans in the Show-Me State than any other state in the country.
Now many of you will point out that I (Mark Hespen) am a Chicagoan and a Cubs fan, yes, that is correct. So you may dismiss my comments easily. BUT the fact remains that today mid June 2023 the worst teams in the AL and the NL are in Missouri, and that is not a good place to be for baseball fans in Missouri who deserve better.
Do you think the Cardinals or the Royals will turn it around this year?
LOOK: These Are the Richest NFL players
To uncover the richest NFL players,
Stacker
consulted
Celebrity Net Worth
and ranked them by their 2022 net worth, calculated using a proprietary formula.
More From KHMO-AM 1070, News-Talk-Sports