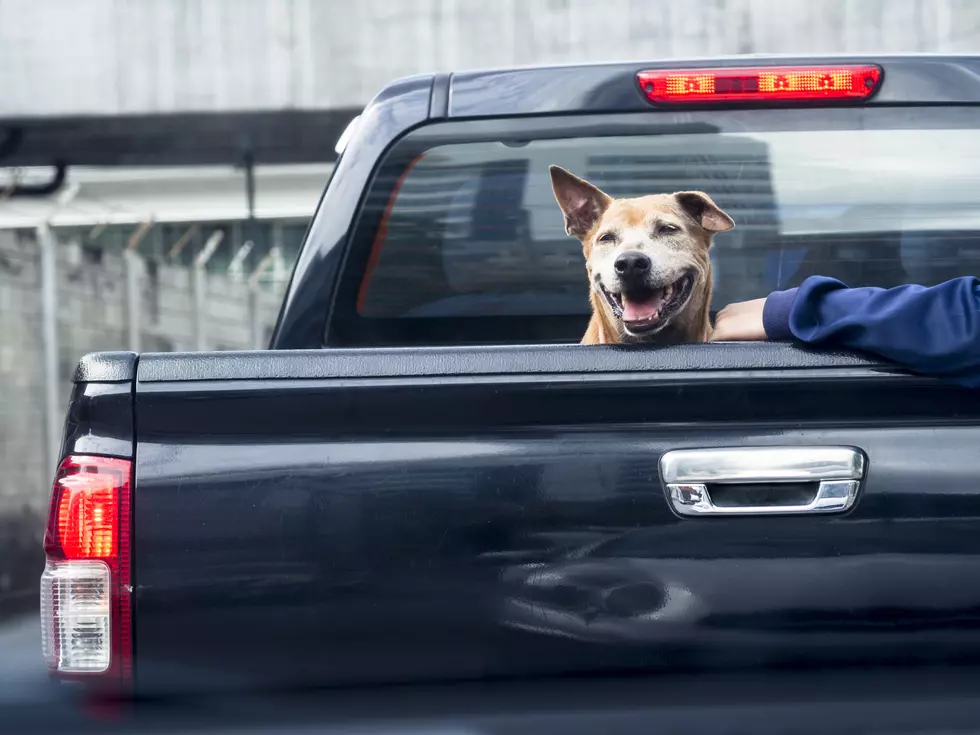 In Missouri Is It Legal To Drive With Your Dog in a Truck Bed?
Wachiraphorn/Getty Images
When I see dogs in truck beds it scares me to death. I am sure they are all trained to stay in the truck bed, but you never know what could happen.
You see it on main roads in town, country/rural roads, and sometimes even on the interstate, but in Missouri can you legally drive with a dog or poet in your truck bed? There are only six states that make it illegal to drive with a dog in the truck bed and Missouri is not one of them. According to Animal Law,
Most state laws that address the issue make it illegal to transport a dog on a public road in the back of an open bed vehicle. This likely mean that any travel on a private road or driveway with a dog in the bed of a truck would not be outlawed in these states. As of 2019, it appears that only six states (CA, CT, ME, MA, NH, and RI) have such laws.
Most of the dogs that I do see are bigger dogs and are probably trained but it scares me to death that the dog will see another animal, leap out of the truck bed, and get hurt or hit by another car. I am sure these dogs are trained to stay, but it scares me to death. A picture I recently saw on Reddit just goes to show how dangerous having a dog in a truck bed can be.
There are so many what-if questions. What if the driver stopped hard and fast? What if the driver made a hard turn? What if the dog lost its balance and fell? Too many what-ifs for me to never put my crazy dogs in the back of a truck. They are also wild and crazy and I don't trust them for a second not to jump out. However, if you are a dog owner and feel your dog is smart enough to stay and be safe then go for it. There are leashed and crates that can be purchased to transport your dog safely to keep them from jumping out or rolling around in the back of the truck
States with the most registered hunters
Stacker
analyzed data from the U.S. Fish and Wildlife Service to determine which states have the most registered hunters. Read on to see how your state ranks on Stacker's list.
More From KHMO-AM 1070, News-Talk-Sports