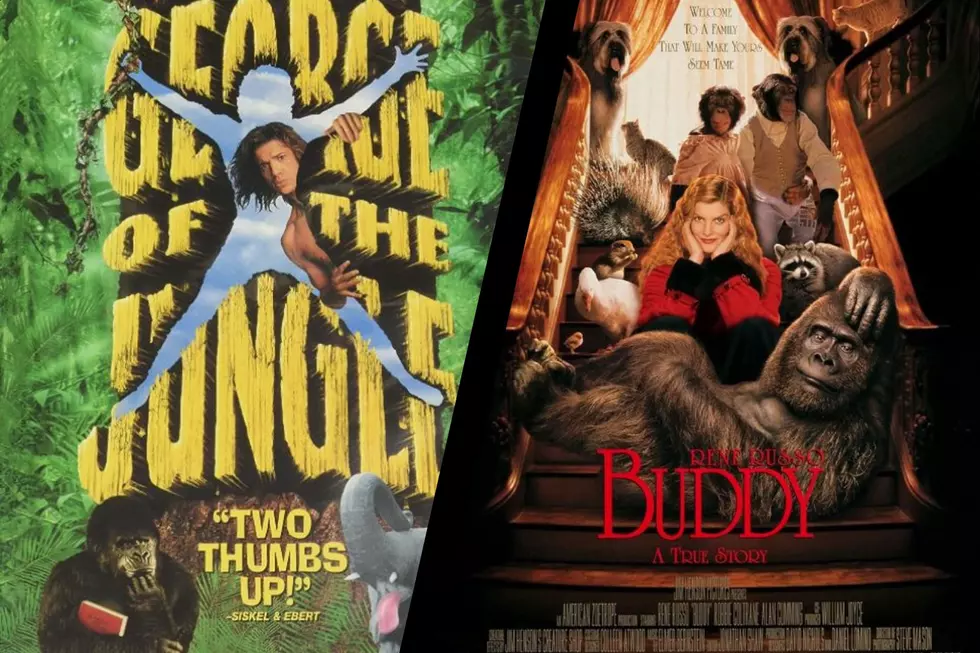 Famous Chimp Tonka Thought Dead Found Alive in Missouri Home
Columbia Pictures/Walt Disney Pictures/Canva
Tonka the chimp, who starred in major films in the 90s including George of the Jungle and Buddy, was thought to have died but was found alive in a Missouri basement.
His owner faked Tonka's death for reasons unknown to everyone and with the help of PETA and other animal advocacy groups they knew something was not right with the story the owner was telling. Tonia Haddix the owner of Tonka, was ordered by the U.S. District Court judge in St. Louis to turn over the chimp a year ago, but when it was time for Tonka to be turned over Haddix said that he had died.
Through PETA's investigation, they found holes in Haddix's story and pushed to get proof of Tonka's death, When nothing was turned over and proven that is when PETA got evidence that Tonka may have been alive all this time and that is when he was found in a small cage, in a dark basement in Festus, Missouri.
PETA released a statement saying,
After a long search, PETA has located the missing chimpanzee Tonka, who appeared in films such as George of the Jungle and Buddy. PETA previously rescued eight other chimpanzees from the former Missouri Primate Foundation, and they're now thriving in spacious sanctuaries. Tonka would be the 20th chimpanzee PETA has rescued from roadside zoos and private owners since 2013.

 
What a crazy story but this one has a happy ending. Tonka is now safe and well taken care of by an accredited facility where he will receive the care that he needs.
Osage Beach VRBO Rental with 90 Degree Waterslide
Missouri Airbnb with Private Lake Has Everything For Outdoor Fun
More From KHMO-AM 1070, News-Talk-Sports