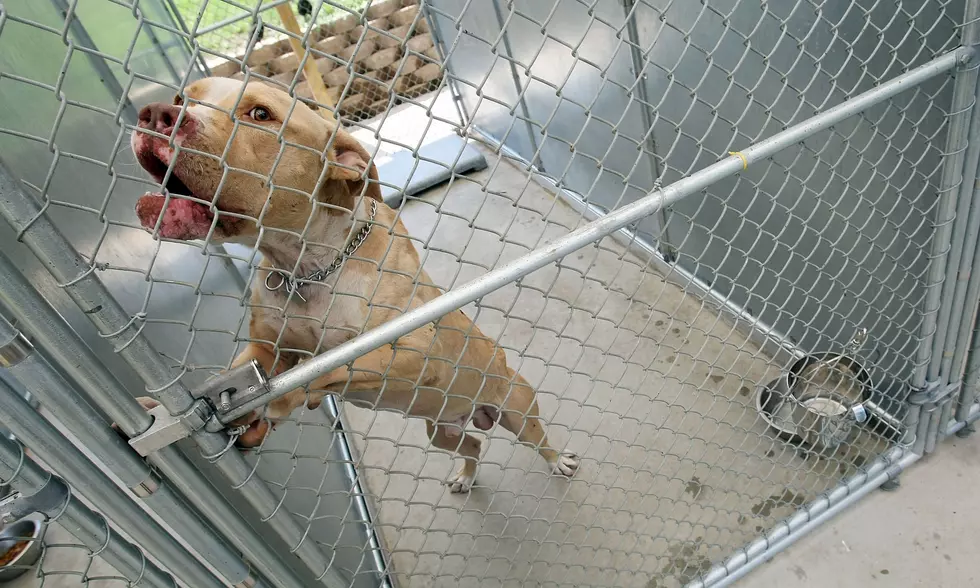 Illinois Woman Accused of Putting Pit Bull in Oven
Mario Tama, Getty Images
A central Illinois woman faces charges of animal torture and aggravated cruelty to animals for allegedly placing her former boyfriend's pit bull puppy in a hot oven, killing it.
A judge ordered 24-year-old Kinny Redmon of Champaign held on $250,000 bond Thursday.
Urbana police investigator Dave Smysor said Redmon and the former boyfriend fought on Wednesday, and the man got a call from her Thursday morning at work telling him to "go get yo' puppy out the oven." Smysor says the man returned home and found the 3-month-old puppy dead inside the 300-degree oven.
The News-Gazette reports police said an overwhelming stench came from the house.
It's unclear whether Redmon has an attorney.
More From KHMO-AM 1070, News-Talk-Sports