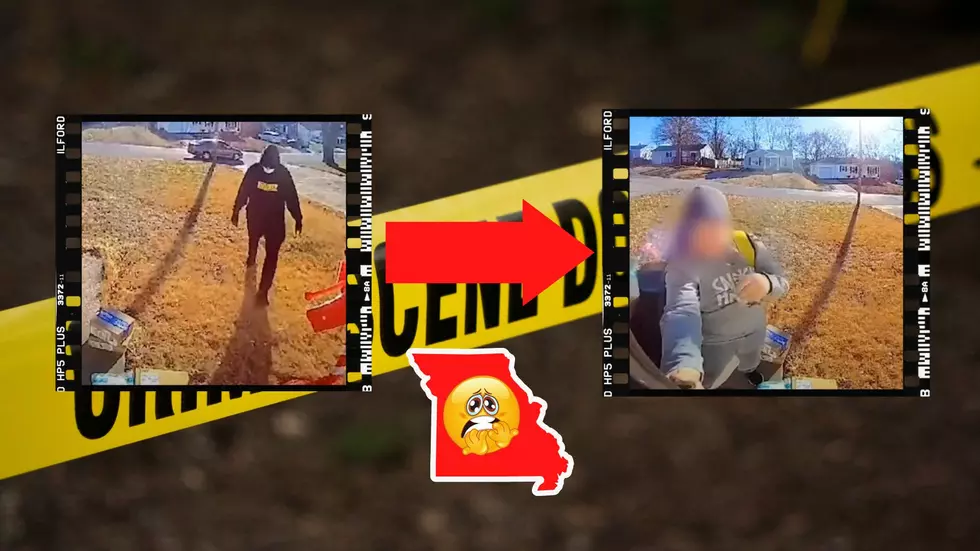 Horrifying Video Shows Hooded Stranger Followed Missouri Boy Home
FOX4 News Kansas City via YouTube/Canva
It's one of the worst nightmares for parents. Security cam video shows that a hooded stranger and another possible accomplice followed a Missouri boy home with him narrowly escaping them.
Fox 4 out of Kansas City shared this terrible story which shows a family's security cam video. The father knew that someone had stolen their packages off the front porch. He didn't know that they were also chasing his son. This happened in Independence, Missouri.
Watch closely and you'll see how this dramatic chase played out. A neighbor named Tammy Baggett witnessed this attempted theft and possibly something worse.
According to the report, the neighbor saw the alleged thieves were following a UPS truck. She didn't know they were trailing their son. As the alleged perpetrator was chasing the boy, she heard the driver of the car yell "not now". The boy was able to get safely inside the home, but the hooded person then proceeded to steal all of the packages off of the front step. Terrible.
Neither the boy or the father wanted to speak on camera about what transpired, but they're shaken up which is more than understandable.
As of this writing, Independence, Missouri police do not have any suspects but are looking for more clues as to who allegedly made this theft and possibly had much more evil intentions than that.
See a Missouri Off-the-Grid Bus Made to Survive Zombie Apocalypse
More From KHMO-AM 1070, News-Talk-Sports