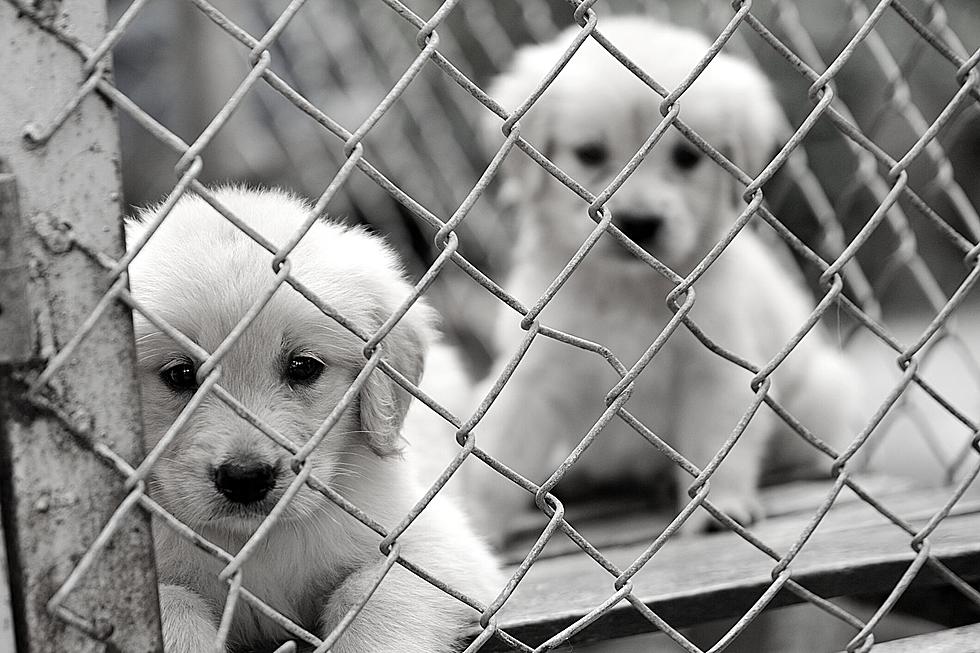 Hazard Hoarder Conditions Result in 41 Missouri Puppies Rescued
Canva
These are stories that just break my heart, but also joy knowing that these puppies will have a better life.
The Animal Cruelty Task Force followed a tip they received about a large number of puppies and dogs being mistreated and in poor living conditions in Joplin. That tip resulted in 41 puppies being recused by the Humane Socity of Missouri (HSOM). According to upi.com,
The organization said the homeowners voluntarily agreed to turn the animals over to the task force. The property where the dogs were found at was "littered with junk, rusted machinery, and dilapidated vehicles that the dogs had been confined to."

 
When talking with the owner of the dogs, it was determined that one of the dogs was hit by a car and never received the proper care, and other puppies were not given the proper veterinary care. My heart just breaks for these puppies who can now get the care and love that they need and find families that will take care of them the way dogs need to be taken care of.
The HSOM responds to over 10,000 reports a year and travels all over the state of Missouri to shut down puppy mills and recuse any animals that live in hazardous conditions.
LOOK: Stunning animal photos from around the world
From grazing Tibetan antelope to migrating monarch butterflies, these 50 photos of wildlife around the world capture the staggering grace of the animal kingdom. The forthcoming gallery runs sequentially from air to land to water, and focuses on birds, land mammals, aquatic life, and insects as they work in pairs or groups, or sometimes all on their own.
LOOK: 20 of the strangest natural phenomena in America
From fire rainbows to bioluminescent bays, America is home to some truly bizarre natural phenomena. See
Stacker
's list of 20 of the strangest natural phenomena in the U.S.
More From KHMO-AM 1070, News-Talk-Sports