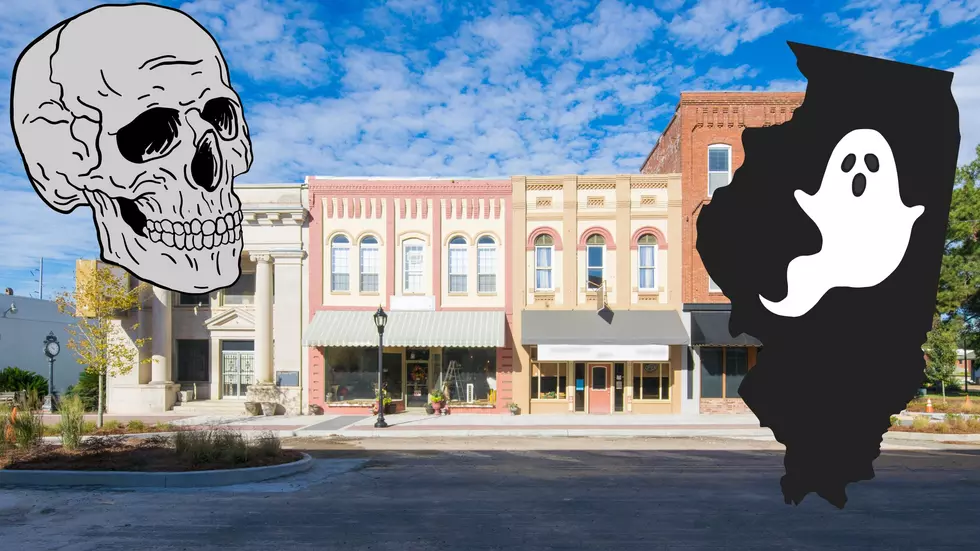 A website puts a city in Illinois on it's 10 Haunted Towns List
Canva.com
If you are looking to avoid ghosts and hauntings at all costs then you need to steer clear of this one town in Illinois that made the 10 Haunted Towns in the US list, but what about this town makes it so haunted?
According to the website thediscoverer.com, Alton, Illinois is one of the 10 Haunted Towns in the U.S. right up there with Salem, Massachusetts, Sleepy Hollow, New York, and Kennecott, Alaska. Alton, IL is a small town located about 18 miles north of St. Louis with a population of only about 25,000 people, so what makes it so haunted? On the site they say...
"...its sordid past of murder, war, death, and destruction dating back to the Civil War...many explorers have investigated and questioned the unexplained happenings and psychic phenomena that happen all around Alton. Sites that are noted to be extremely haunted include the infamous McPike Mansion, the First Unitarian Church, and the Milton School. This eerie town and its hauntings have even been featured on the Travel Channel and Syfy."
To see the full list of haunted towns, and to learn more about Alton being haunted click here! 
Any town with a deep Civil War history you could put on the list of haunted towns in my opinion because there was so much death and destruction during that bloody war. I will say that I have heard from friends and people in the Tri-States that taking a day trip to Alton is fun and never once heard of anyone mentioning it being haunted so take that for what you will, do you believe an entire town could be haunted?
LOOK: How Halloween has changed in the past 100 years
Stacker
compiled a list of ways that Halloween has changed over the last 100 years, from how we celebrate it on the day to the costumes we wear trick-or-treating. We've included events, inventions, and trends that changed the ways that Halloween was celebrated over time. Many of these traditions were phased out over time. But just like fake blood in a carpet, every bit of Halloween's history left an impression we can see traces of today.
More From KHMO-AM 1070, News-Talk-Sports