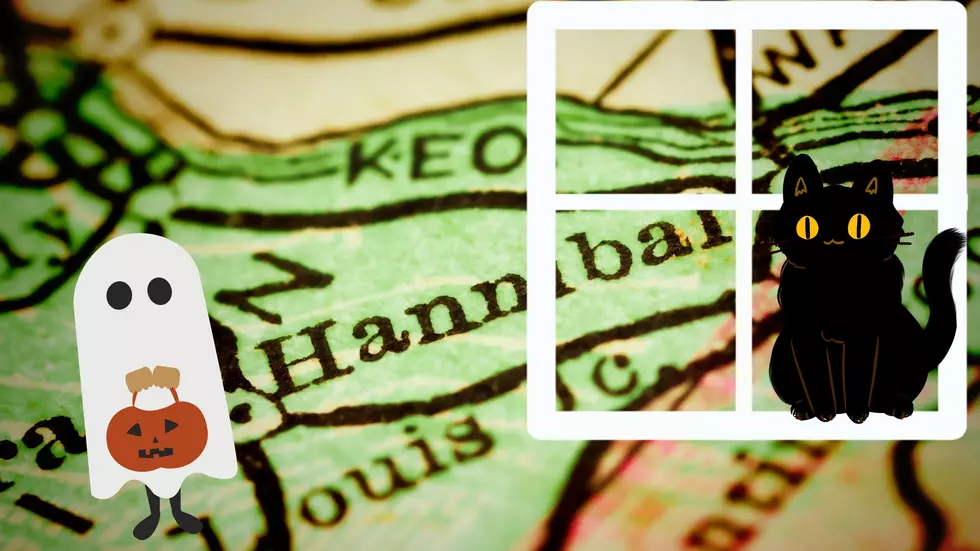 A Night of "Living Dead Windows" in Downtown Hannibal
Canva.com
The windows will once again come alive in downtown Hannibal this October. But this time are the windows alive or are they the living dead? Here are all the details you need to know to enjoy this Halloween tradition in downtown Hannibal.
This year's theme for the living windows of the Halloween season in downtown Hannibal is once again the "Living Dead Windows" and it is happening along Main St. on Saturday, October 29th from 5 pm to 8 pm. This traditional event is part of the Haunted Hannibal celebrations that include the Warehouse of Nightmares, the Halloween Parade, and of course the Main St. Trick or Treat. The Living Dead Windows is put on by the Historic Downtown Hannibal organization and on their website they say...
"...5 to 8pm the downtown merchants of historic Hannibal bring you Living Dead Windows! Each window of the downtown comes to life with a haunted Halloween scene. Stroll downtown and interact with the live scenes that make historic downtown Hannibal the place to be Halloween weekend."
For more information on the Living Dead Windows event check out their Facebook event page by clicking here!
And for more information on everything that Historic Downtown Hannibal has planned for this Halloween season check out their Facebook page by clicking here!
There is so much to do this Halloween season in downtown Hannibal, and what I love about it is that there is something for everyone. With the shopping, the trick or treating, the scary warehouse of nightmares, and the family-friendly parade, there is no reason not to enjoy the Halloween season in downtown Hannibal.
States with the most registered hunters
Stacker
analyzed data from the U.S. Fish and Wildlife Service to determine which states have the most registered hunters. Read on to see how your state ranks on Stacker's list.
More From KHMO-AM 1070, News-Talk-Sports