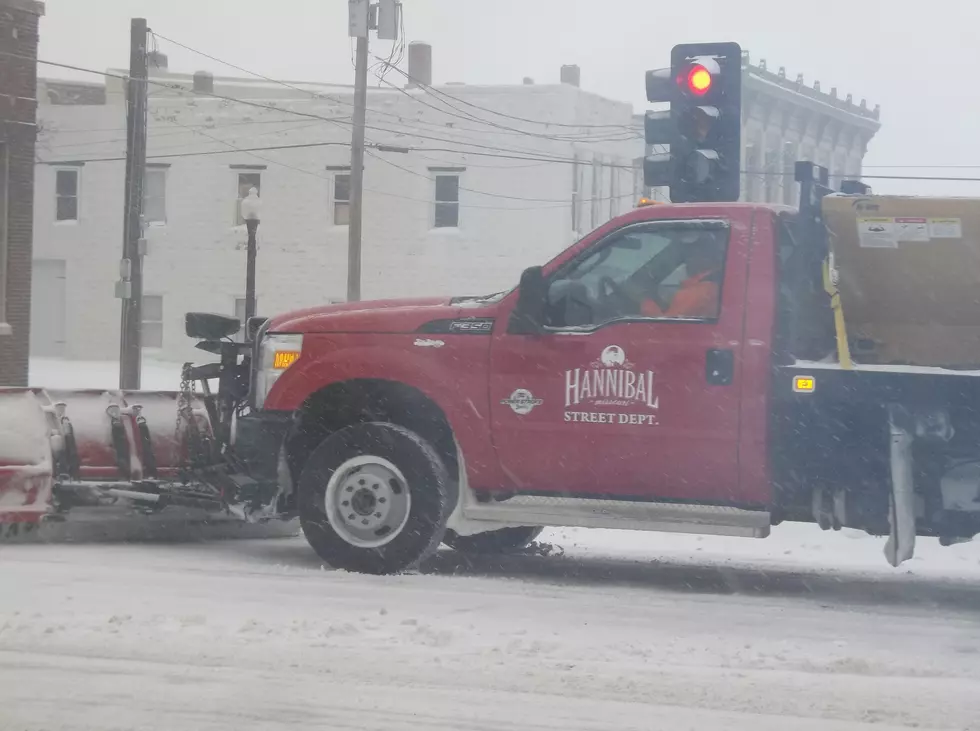 Winter Weather Advisory Issued
Wes Mitchell
Round one left a light glazing of freezing drizzle on area roads .  Round two is predicted to bring snow by Sunday morning.
Roads in the Hannibal/Quincy area are partly to mostly covered after a layer of light snow and freezing drizzle fell overnight. Untreated areas will have a glaze of ice.  Use extra caution when driving across bridges and overpasses.
Due to slick conditions, MoDOT reports Route H between US 36 in Marion County and Highway 19 in Ralls County is closed to thru traffic until further notice. MoDOT officials say it is open to local traffic, but drivers should use extra caution in the area.
According to the MoDOT Traveler Information Map, as of 9 a.m. Saturday, drivers should expect traffic delays south of New London due to vehicle crashes.  One crash on US 61 Southbound in Ralls Co. has resulted in one-lane traffic in the area.  The lane reduction on US 61 southbound is expected to last until noon.  Motorists should  also expect delays on Ralls County Route FF Saturday morning due to a vehicle crash in that area.
Another Winter Weather Advisory takes effect from 6 p.m. Saturday to 6 a.m. Sunday:  Mixed precipitation including snow, sleet, and freezing rain is expected, with total snow accumulations of up to 2 inches..
More From KHMO-AM 1070, News-Talk-Sports