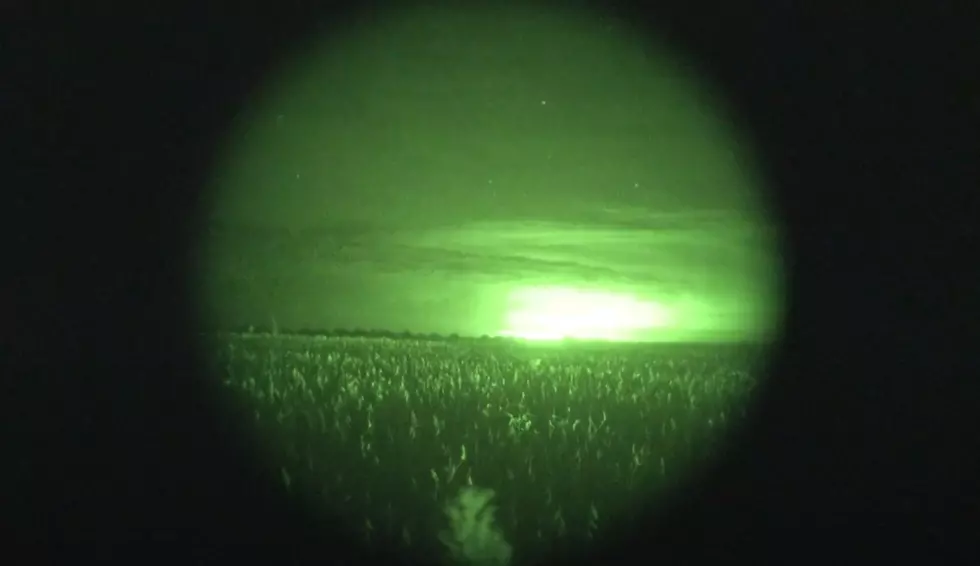 Watch an Intense Missouri Lightning Storm Captured by a Trail Cam
TheNarrowWay via YouTube
The thunderstorms that went through Missouri and Illinois recently were about as intense as they come. Several tornadoes and tons of lightning were present in those storm systems. One trail cam in Missouri was able to capture crazy lightning thanks to a military-grade night vision camera.
According to the video description, this trail cam is near Auxvasse, Missouri looking to the north. The video captured is in real time. It's not been sped up for a time-lapse. This is the lightning that happened in real time during last weekend's thunderstorms.
For the record, the PVS-14 night vision monocular mentioned in the video is camera that can cost between $2,500 and $5,000 depending on the setup. The fact that this camera doesn't require light to provide details makes it ideal for storm video. It's just not often it's used for purposes like this since it's considered military equipment.
About a dozen years ago, a military patrol near the Afghanistan/Pakistan border recorded wild video of another storm which is even more spectacular than the one witnessed in Missouri and Illinois.
Leave it to technology to capture weather phenomenon unlike anything we've ever seen before. Epic.
See Inside an Off-the-Grid Treehouse Hidden Away in Rural Nauvoo
What It's Like to Stay in a Tiny Cube Home in the Missouri Woods
More From KHMO-AM 1070, News-Talk-Sports