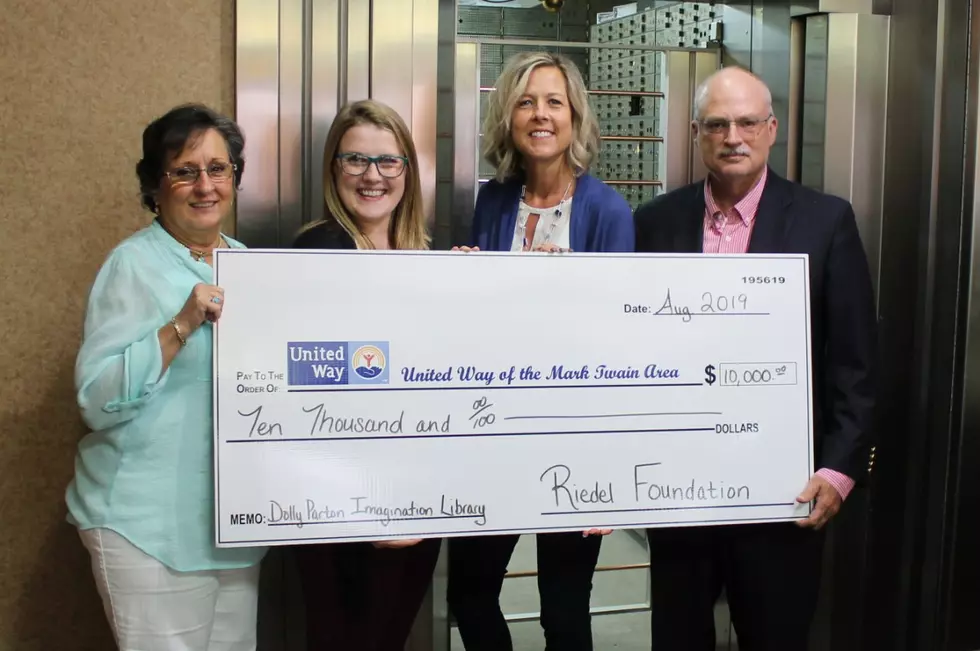 United Way Gets Riedel Grant to Fund Imagination Library
United Way of the Mark Twain Area
The United Way of the Mark Twain Area and the Riedel Foundation have partnered to put books in the hands of more children in Marion County.
The United Way announced that they recently received a $10,000 grant from the George H. Riedel Private Foundation to provide books to children through the Dolly Parton Imagination Library.
The Dolly Parton Imagination Library is a book-gifting program that mails one age appropriate book per month to the home of a child from the time they're born until they turn five.
The program is free for families, but communities wanting to be a part of the program must have an organization step up to cover the $25 per year per child cost of the program, which the United Way and the Riedel Foundation have done for kids in Marion County.
The grant will enable about 400 children to take part in the program.
More From KHMO-AM 1070, News-Talk-Sports