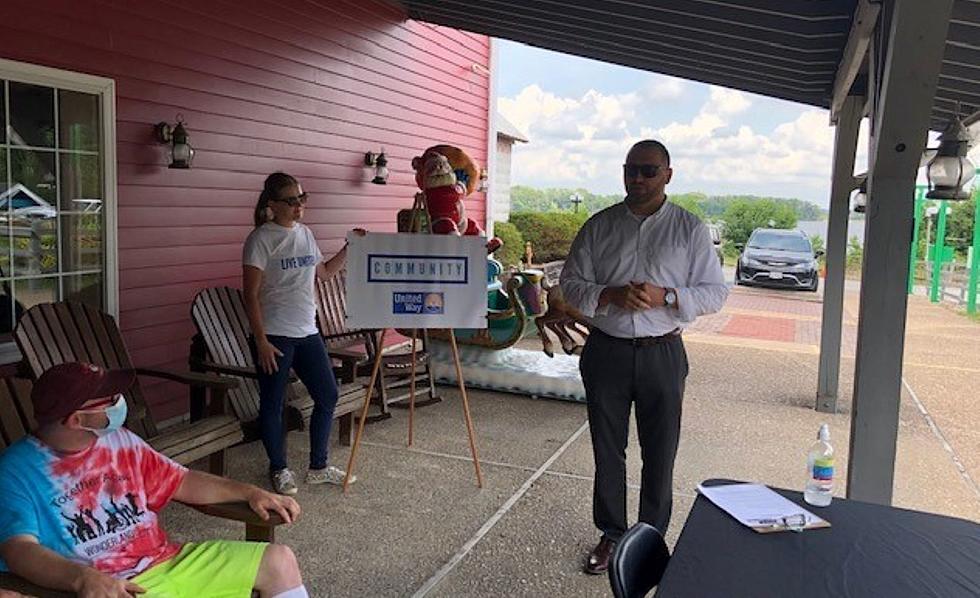 United Way of the Mark Twain Area Sets $400,000 Goal for Campaign
United Way of the Mark Twain Area
The United Way of Mark Twain Area kicked off the 2021-22 annual campaign Friday at Sawyer's Creek during a Putt-Putt Golf outing announcing a $400,000 campaign goal.
Kevin Arthaud, the Campaign Chair, shared about the 'Community' Campaign during a
press conference.
"At times individuals don't understand that United Way truly is a community
organization. Dollars are raised in our community and donated to United Way by local
individuals, businesses, and organizations. These dollars are then invested right back
into our community through organizations that are doing extremely important work,"
shared Arthaud.
This year 20 local organizations will benefit from the Community Campaign. Those
organizations are selected through the Community Impact Process where volunteers
from the local community met with leadership of those organizations, looked into the
organization's work, financials, and more.
Selected to benefit from the campaign this year was AVENUES, CHART Teen Task Force,
Douglass Community Services, FACT, Hannibal Free Clinic, Hannibal Parents as
Teachers, Harvest Outreach: Loaves & Fishes, Hannibal Alliance for Youth Success,
Legal Services of Eastern Missouri, Learning Opportunities/Quality Works, Monroe City
Food Pantry, Monroe City Senior Nutrition Center & Palmyra Senior Nutrition Center,
Monroe City Student Success Center, NECAC, Salvation Army of Hannibal, Senior
Citizens Community Center in Paris, Shelby County Senior Citizens, The Child Center, and the YMCA of Hannibal.
In addition, during the press conference, two Loren G. Fohrman Venture Grants were
awarded. In 2007 Mr. Foreman left a portion his estate to the United Way of the Mark
Twain Area. Dollars left to United Way have been invested by the United Way Board of
Directors. Interest made from the investment is awarded annually to organizations that
are new and/or launching new initiatives in the community.
This year Birthday Blessings was awarded a $5,000 Venture Grant to assist in the
purchase of a van for their organization and Douglass Community Services received an
$11,000 Venture Grant to launch an After-School Workforce Development Program.
"The work United Way dollars do in our community is only possible because of the many
generous individuals, businesses, and organizations that support the campaign. We are
so thankful for the many individuals who have supported the campaign over the years,"
said Arthaud. "We can only continue this work if people support this year's annual
campaign."
Arthaud encouraged individuals to donate to the community through the 2021-22 United
Way Campaign. Donations can be made online at http://unitedwaymta.org, by mailing
gifts to PO Box 81 Hannibal, MO 63401, or by texting 'UWMTA' to 26989.
Last Standing Aladdin's Castle Is In Quincy
LOOK: Here are the best small towns to live in across America
More From KHMO-AM 1070, News-Talk-Sports