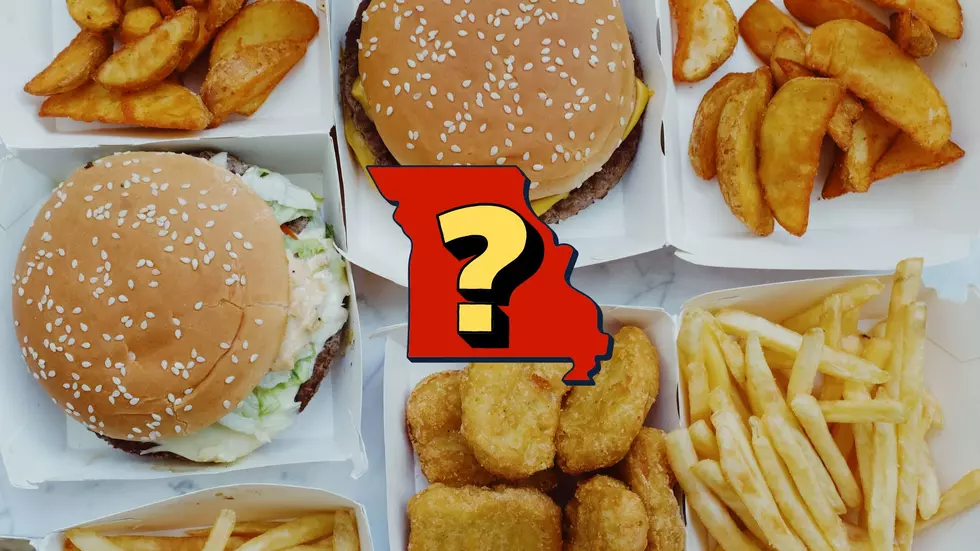 The Most Common Missouri Fast Food Place is Not What You'd Think
Canva
If you had to guess, what do you think is the most common fast food restaurant in Missouri? Well, you're wrong. I should say you're probably wrong as the numbers show the most common place in the Show Me State to get food quickly is likely not what you'd guess.
I found this new rundown of the most common fast food joints in Missouri on Stacker. The ranked the top 15 fast food restaurants based on data provided by Georgia Tech. Who knew that Georgia people knew so much about our fast food needs? I digress.
Before I reveal the #1 fast food place, here are a few you might have guessed were #1, but aren't.
#2 - McDonalds
#3 - Taco Bell
#4 - Pizza Hut
#5 - Sonic Drive-In
So what is the most common fast food place you'll find if you travel around Missouri?
Answer - #1 is Subway
According to the Stacker article, there are a whopping 529 Subway restaurants in Missouri. That's a lot of Show Me sandwich artists.
Other surprises (for me anyway) is that Papa Johns comes in way down at #15 while Imo's is at #14. I've always thought of Imo's as a St. Louis area food place, but I guess there are more than I thought.
Be sure to check out the complete list of most common Missouri fast food places in the article by Stacker.
See a Dreamy Missouri Lake Home Right Across from Margaritaville
More From KHMO-AM 1070, News-Talk-Sports