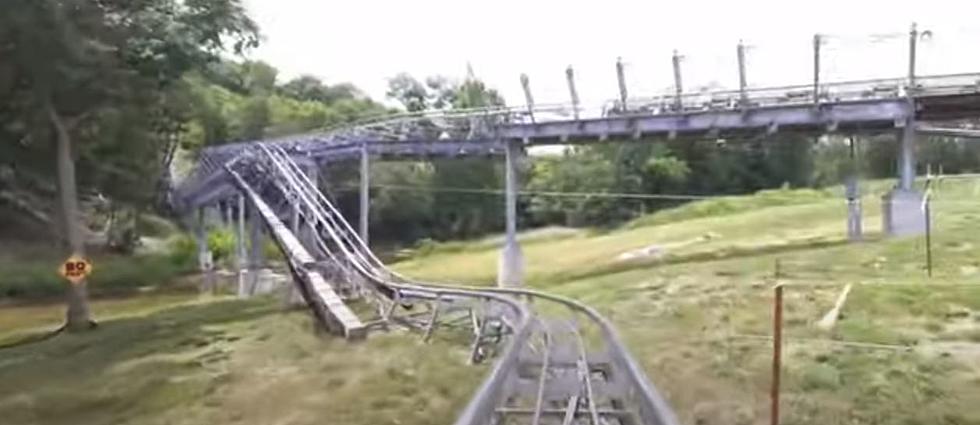 Missouri's Hidden Coaster is A Must Try at Least Once
YouTube/4K Walking Tours of America
This is not like any roller coaster you have been on before, and if you like going fast and height (everything I hate) then this is one coster that needs to go on your bucket list.
The coast is called the Runaway where gravity powers the coaster downhill in the mountains of Branson, Missouri. The gravity is also what gives you the speed, which you can control, you can go as fast and as slow as you want. It's a customizable coaster so everything, including myself, can have fun on the coaster whether you like to go fast or slow.
If you can do both, this is also a great way to see the Ozark scenery up close and hear all of the nature sounds, that is if you're not screaming at the top of your lungs. The coaster is part of a mountain park that is built for family-friendly fun and thrilling rides. There is also ziplining available to try. The coaster takes about 5 to 6 minutes to go through depending on how fast you go.
Mountain coasters are a relatively new attraction in America and we're pleased to bring one of the best to the heart of the Midwest. When we visited Branson a few years ago I saw this and wanted to try it out, but the lines were so long. If you are planning to go this summer I would definitely book a time to go to cut down on your wait time. This is becoming really popular in Branson, I just wonder will another alpine coaster be built?
Stay at this Lake of the Ozarks Airbnb For Just $20 a Night
See Inside the Old Kinderhook Castle in Lake of the Ozarks
More From KHMO-AM 1070, News-Talk-Sports