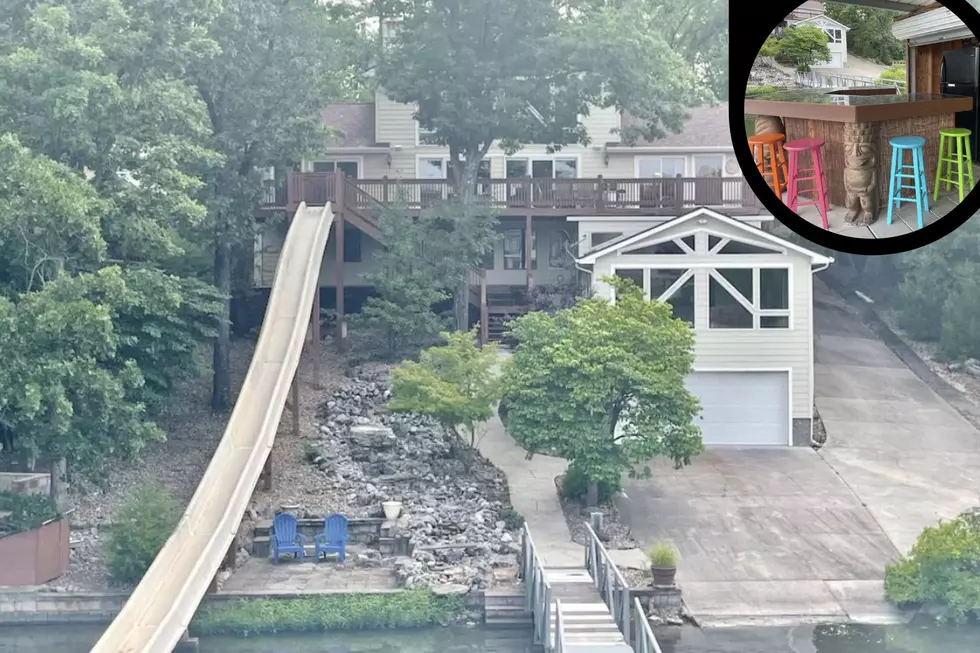 Summer House Rental in Missouri Comes with 90′ Giant Waterslide
VRBO.com/Hosted by Cayla Swift/Canva
You will never want to leave this summer house rental in Missouri.
You will want to get a few people together to stay at this rental which comes with a 90-foot waterslide but is also $1,195 a night. The rental does sleep 19 so there is plenty of room to hold a few families and share the expense..
The house is in a quiet part of the lake and has two separate living rooms, five bedrooms, and six bathrooms. But the BIG surprise for renters, is they get their own private waterslide and diving board to be used as much as they want. No need for long lines for this waterslide.
Osage Beach VRBO Rental with 90 Degree Waterslide
The house also comes with a large deck, tiki bar, and plenty of room for jet skis and boats. You will never want to leave this house when you stay. That waterslide looks like so much fun and kids (and adults) could burn some energy climbing the stairs to ride it. No need to go to a water park when you have one right in your backyard.
Someone Turned this Old Missouri Gas Station into a Place to Stay
More From KHMO-AM 1070, News-Talk-Sports