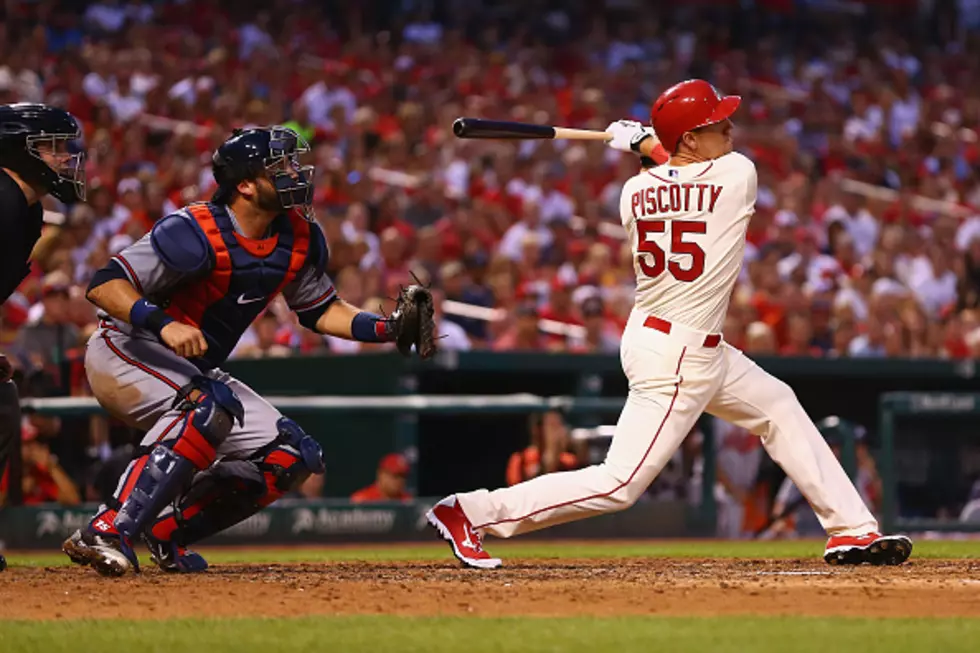 Only Two Hits Produce Cards Win
By:Dilip Vishwanat
Getty Images Sport
ST. LOUIS (AP) - Pinch-hitter Stephen Piscotty got his first career RBI with a sacrifice fly in the eighth inning and Carlos Martinez outdueled former teammate Shelby Miller as the St. Louis Cardinals beat the Atlanta Braves 1-0 Saturday night. The Cardinals won their fifth in a row despite getting just two hits at Busch Stadium. They lead the majors with a 63-34 record.
ST. LOUIS (AP) - The St. Louis Cardinals have added newly acquired reliever Steve Cishek to the roster and optioned rookie lefty Tim Cooney to Triple-A Memphis. The NL Central leaders made the move Saturday, a day after Cooney earned his first win in the majors this year by pitching seven strong innings against Atlanta. The 29-year-old Cishek was 2-6 with three saves and a 4.50 ERA.
CHICAGO (AP) - Phillies ace Cole Hamels enhanced his trade value even more, becoming the first pitcher to throw a no-hitter against the Chicago Cubs in 50 years while leading Philadelphia to a 5-0 win Saturday. There was drama down to the final out, when rookie center fielder Odubel Herrera stumbled on the warning track, but managed to lean forward and catch Kris Bryant's flyball to end the game.
KANSAS CITY, Mo. (AP) - Alcides Escobar singled home Paulo Orlando with two outs in the 10th inning to lift the Kansas City Royals to a 2-1 victory over the Houston Astros Saturday night. Orlando singled off Will Harris with one out and stole second before Escobar's game-winning looper to shallow right gave the Royals the win and snapped the Astros' five-game winning streak.
CLEVELAND (AP) - Chris Sale allowed two runs in seven innings and the Chicago White Sox used a five-run first to power past the Cleveland Indians 10-3 Saturday night. Sale cruised after being handed the big lead before taking the mound at Progressive Field. The left-hander struck out seven to regain the American League lead with 170 strikeouts this year.
The Kokomo Jackrabbits overpowered the Hannibal Cavemen at Clemens Field last night.  The Cavemen let some opportunities slip away late in the game--they stranded a total of 7 runners in the final 4 innings.
Quincy Gems 11 Springfield 7
Cards and Braves on 1070 KHMO at 12:20.
Hannibal Cavemen and Kokomo Jackrabbits on khmoradio.com at 6:15 p.m. weather permitting.
More From KHMO-AM 1070, News-Talk-Sports