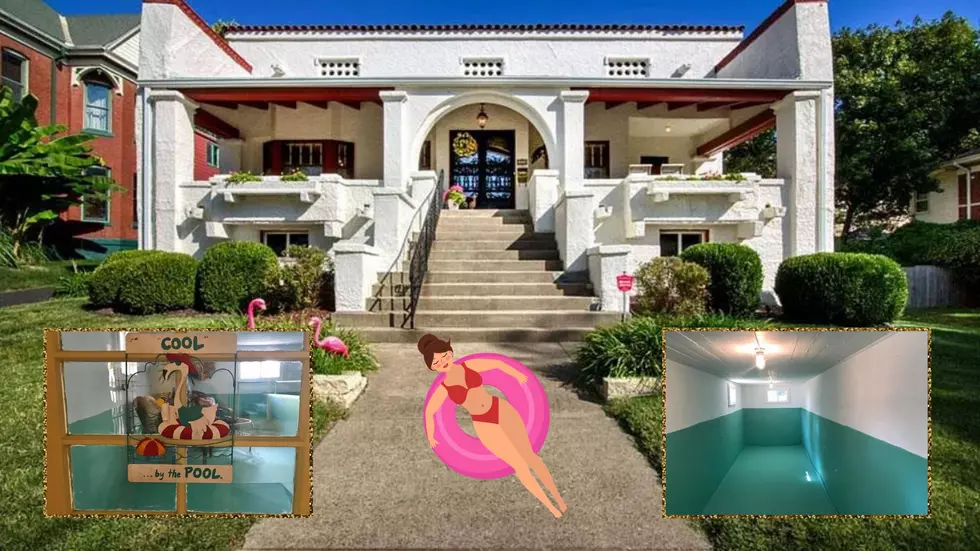 Missouri Home Gets Famous for Having a Pool in the Basement
John Lawless, William Lawless, Northeast Realty Company, ZIllow.com/Canva
There's a Missouri home that looks nice, but fairly normal on the outside. It's what's on the inside that has made it internet famous though. In the basement, it features a swimming pool.
This is 3232 E Windsor Avenue in Kansas City, Missouri that was featured on Zillow. Thanks to a creator on TikTok, it has become famous for what lies underneath it.
Missouri Home Gets Famous for Having a Pool in the Basement
Here's the share on the Houses That Are Cool TikTok channel that made it internet famous.
Sadly, this home has been snatched up by someone last year, so no pool in the basement for us I suppose. However, it is a historic home even without the pool that deserves some attention which thanks to TikTok it's getting in spades.
See Inside Illinois Tiny Airbnb with Catfish, Deer & Butterflies
See Inside a Ritzy Branson Treehouse for the Rich & Famous
More From KHMO-AM 1070, News-Talk-Sports