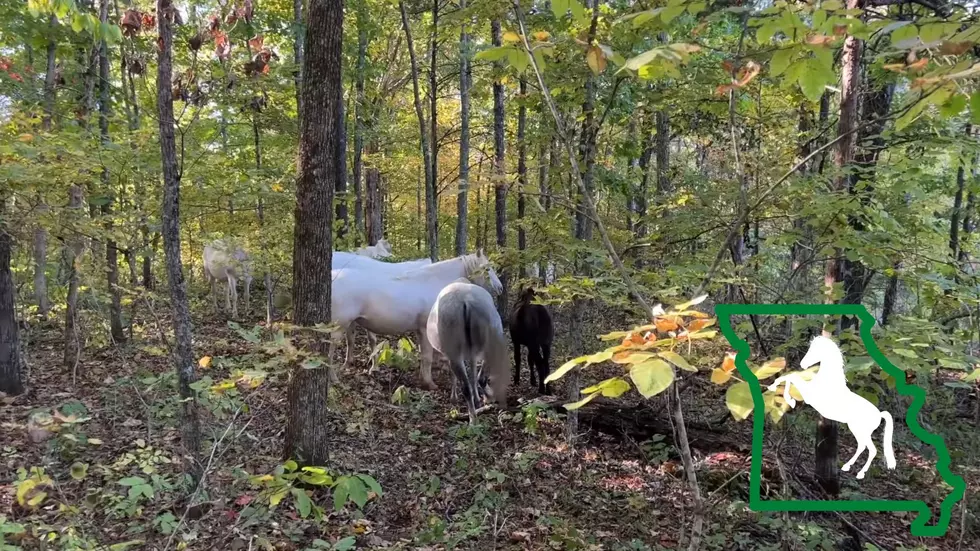 Missouri Hiker Shares Video of Wild Horse Herd in the Woods
Tim Layton via YouTube/Canva
If you go hiking in Missouri, you can expect to run into all kinds of wildlife. Deer, raccoons, snakes if you're unlucky and if you're this Missouri hiker, a herd of wild horses.
It wasn't that long ago that we shared video of the wild horse herd that still thrives in Shannon County, Missouri. At the time, it was estimated that as many as 20 horses were still part of that herd. This is that same group that a hiker encountered while adventuring in the woods just a few days ago.
Tim Layton did another feature just days prior with an even more up-close view of these amazing animals.
Back during the Spring months, Tim did a feature on the Broadfoot wild horse herd in Missouri. He's done a nice job of telling the story of these wild horses and how efforts to remove them from the public land by the government have fortunately been thwarted and they are now a protected part of Shannon County, Missouri.
Tim Layton is a highly-recommended follow on YouTube if you also share his passion for what the wild horses of Missouri are up to.
See Inside a Cozy Tiny Farmhouse in Wilmington, Illinois
More From KHMO-AM 1070, News-Talk-Sports