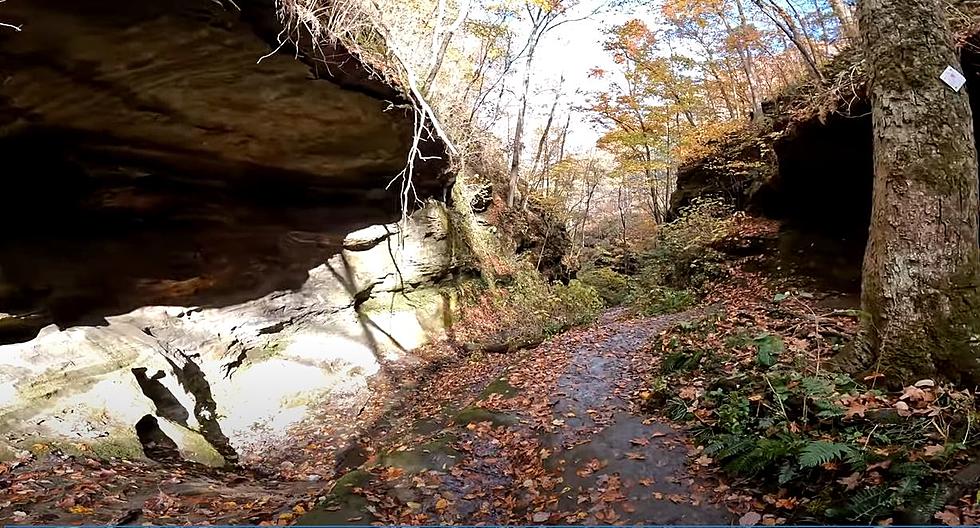 Mini Grand Canyon Located in Illinois Not Far From The Tri-States
YouTube/Hiking With Shawn
No need to get on a plane to see the Grand Canyon, there is a mini version just south of the Tri-States.
This trail in Shawnee National Forest in Jackson County, Illinois, is one of the highest-rated trails in the entire state, and the views look amazing. The peak time to visit the Little Grand Canyon is between April and October when flowers have bloomed and the fall colors take over the forest. The three-mile trail takes you on one of the most beautiful scenic routes you will find in Illinois.
Whether you are an experienced hiker or just starting out (like me) this trail difficulty rating is moderate to difficult. So make sure you are somewhat a little more experienced in hiking, this is no normal trail. There are slopes and difficult terrain that some of you who are not experienced can find difficult. I think I would last about a mile before I would have to turn around and wave the white flag.
The trail map states that it will take you 3 to 3 1/2 hours to complete the entire trail. So make sure you have the right shoes on, I wonder how people use the bathroom?
Best Vacation Beach House to Book in Illinois this Summer
Missouri Valentine Airbnb Has an Outdoor Heart Tub
More From KHMO-AM 1070, News-Talk-Sports