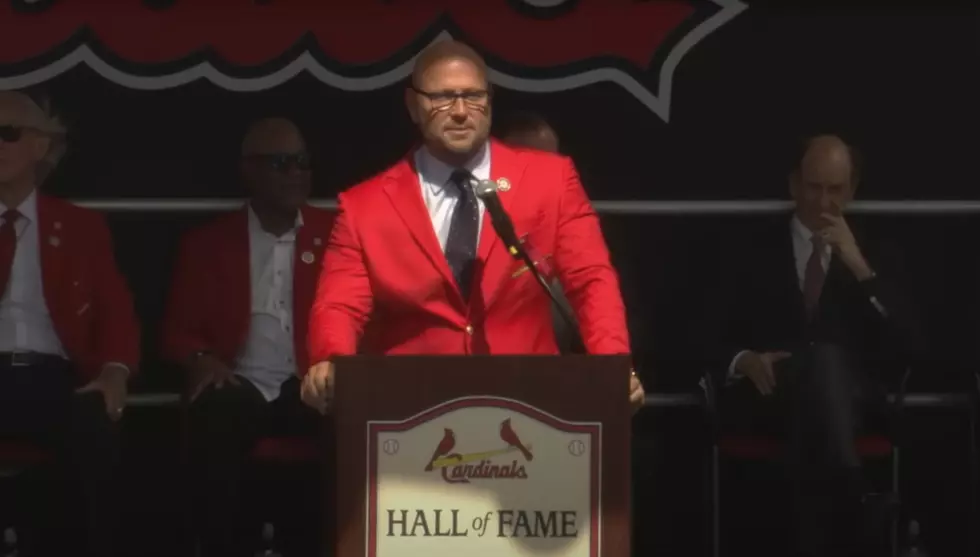 Matt Holliday is a St. Louis Cardinal Again – As a Bench Coach
St. Louis Cardinals via YouTube
Matt Holliday was just elected into the St. Louis Cardinals Hall of Fame and now he's back, this time as a bench coach for the 2023 team.
The St. Louis Cardinals announced today through their official website who their 2023 coaching staff will include. Here's the roster they shared:
New to their positions on the 2023 staff will be Cardinals Hall of Famer and former outfielder Matt Holliday as Bench Coach, Dusty Blake as Pitching Coach, and Turner Ward as Hitting Coach.
You might recall it was just a few months ago that Matt Holliday donned a bright red jacket during his Hall of Fame induction.
This isn't Matt Holliday's first coaching job, but it is his first at the Major League Baseball level. He had been serving as a hitting coach for his brother's team at Oklahoma State University.
You would have to imagine that Matt Holliday's return will be an emotional one for the fans as one of his last at-bats as a Cardinal remains an iconic moment for the franchise.
St. Louis Cards Paul Goldschmidt's Home in Florida Can Be Yours
More From KHMO-AM 1070, News-Talk-Sports