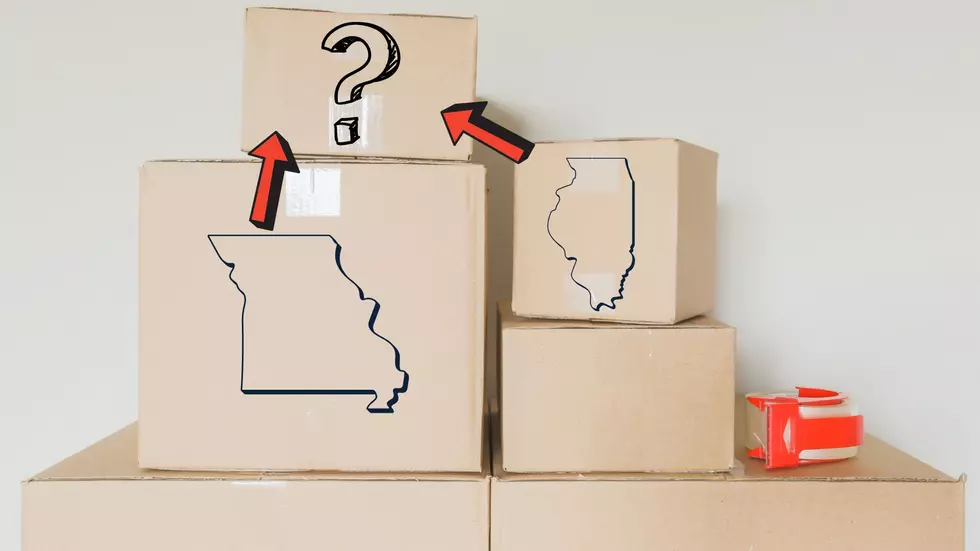 This Is the #1 State Illinois & Missouri Residents Move To Most
Canva
If residents of Missouri and Illinois decide they want to live somewhere else, where do they move to most? There are different answers for each state, but both do have one state in common as their go-to moving destination.
This is based on a brand new ranking shared by Stacker. They break down all the states and what their top 3 destinations are. When it comes to the Show Me State and the Land of Lincoln, you'll notice there is one state they both seem to favor and that state is...(*drum roll*)...
As for the individual breakdowns, the other 2 states Illinoisians move to are Indiana and California. (California? Really?!) For Missouri, it's Illinois and Kansas. (Kansas? Seriously?!)
So what is so special about Florida? I'm gonna avoid the obvious "run from the snow" excuse. Surely there are other reasons.
Let me make the case that Florida is a mistake waiting to happen. If you go to The Smoking Gun, you'll see the following articles:
Know what all those stories have in common? That's right. FLORIDA.
I'm not questioning that the Stacker article is accurate. I'm questioning all those Illinoisans and Missourians deciding the Sunshine State is a better option than where they are. Say it ain't so.
See Inside Harrison Ford's Childhood Home in Illinois
More From KHMO-AM 1070, News-Talk-Sports