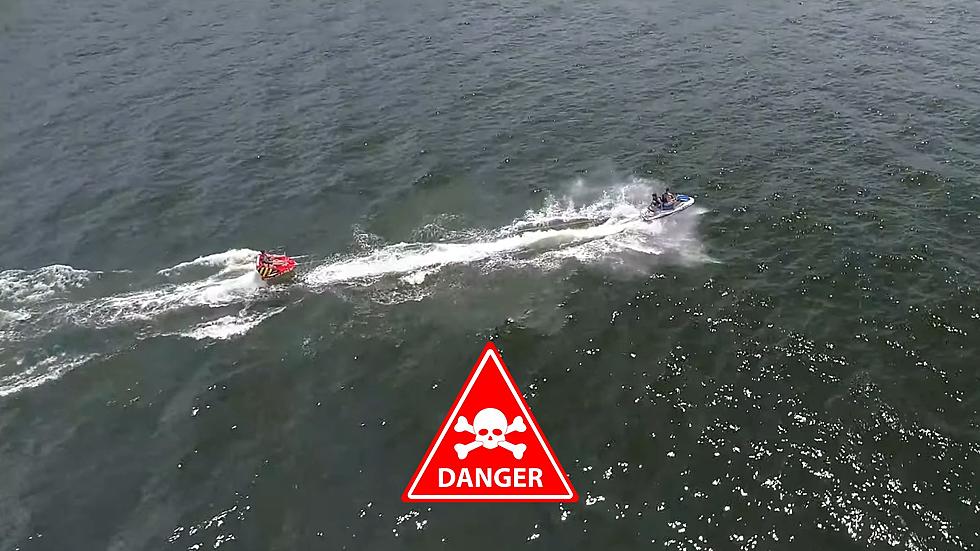 Missouri's Best Swimming Lake Also the Most Dangerous in America
Ozark Living via YouTube/Canva
It's unanimously considered the best swimming lake in Missouri hands down. But, extreme caution is necessary if you spend time in its waters as it also happens to be the most dangerous lake in America.
There's a brand new roundup of the 5 best Missouri swimming lakes by A-Z Animals. #1 is the lake that has always been #1 in Missouri - Lake of the Ozarks. The reasons are obvious. There's no place in the Show Me State where you'll find more to do involving water and different ways to enjoy the lake.
But, what you won't hear the tourist guides mention nor is it found in brochures is that Lake of the Ozarks hides some horrifying statistics. It is the most deadly lake in America. Insider Monkey shared a harrowing number of why Lake of the Ozarks has such a dark reputation:
In just one 10 year period between 1993 and 2003, 33 people lost their lives
Having been born and raised in Missouri, my family has been to Lake of the Ozarks numerous times and not once did I hear of or experience any danger.
So what makes Lake of the Ozarks so dangerous?
Pond Informer blames alcohol. There is no doubt a party atmosphere especially during the summer months at Lake of the Ozarks. They mention that even though "drinking and boating is a federal and state crime", that doesn't stop the parties at Lake of the Ozarks and that combination is what leads to many tragic situations.
What a combination. The best swimming lake in Missouri (and there isn't even a close second) also happens to be the most dangerous waterway in America. Let's hope that 2nd aspect is lessened over time as visitors become aware of what not to do there.
See a Missouri Lake of the Ozarks Getaway that Has 3 Epic Decks
This Lake of the Ozarks Dream Home Has a Pool and Vintage Arcade