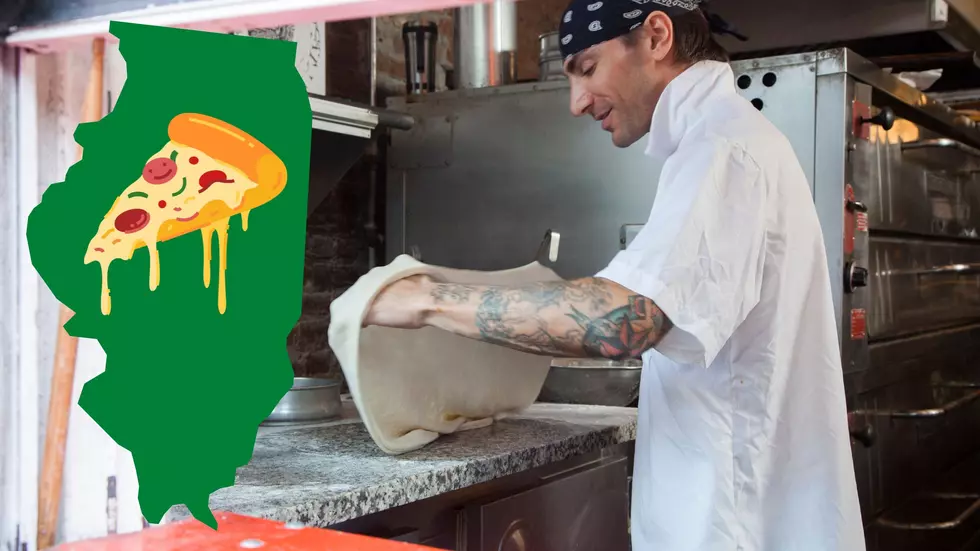 The Best Pizza in Illinois according to Yelp is NOT in Chicago
Canva.com
It's not in Chicago, and it's not Deep Dish...So what is so great about this pizza from this small town in central Illinois?
According to a list from Yelp's Top Pizza Spots in the US and Canada, the best pizza place in the Land of Lincoln is baked at a place called Baked in Galesburg. Bakes is ranked 40th overall on the list and is the highest-ranked pizza place from Illinois on the list ahead of Milly's in Chicago, Pomodoro in St. Charles, Bob's in Chicago, and Zazas in Chicago. On Baked's Yelp page, they say...
"Established in 2012...we are inspired by my grandmother's kitchen where she threw pizza parties starting in the 50s. We buy fresh and local when we can because it's the best. We love music, creating good food, and sharing it with you."
Baked has is Facebook page where you can check out its menu, on the menu they have items like the Potato pizza with Yukon Gold Potatoes on it, and the Spinach and Artichoke pizza, of course, you can create your own pizza as well. And they have other things beyond pizzas like the Italian Sandwich, the house salad, and even a simple cheesy bread. To see their full menu you can just click here! 
This place is under a 2-hour drive away from us here in Quincy, I can't believe a deep-dish pizza place isn't the best in Illinois, but maybe that is because I love deep-dish more than anything. But if this place Baked is that good, I will be stopping in the next time I drive through Galesburg.
LOOK: 15 Discontinued McDonald's Menu Items
More From KHMO-AM 1070, News-Talk-Sports