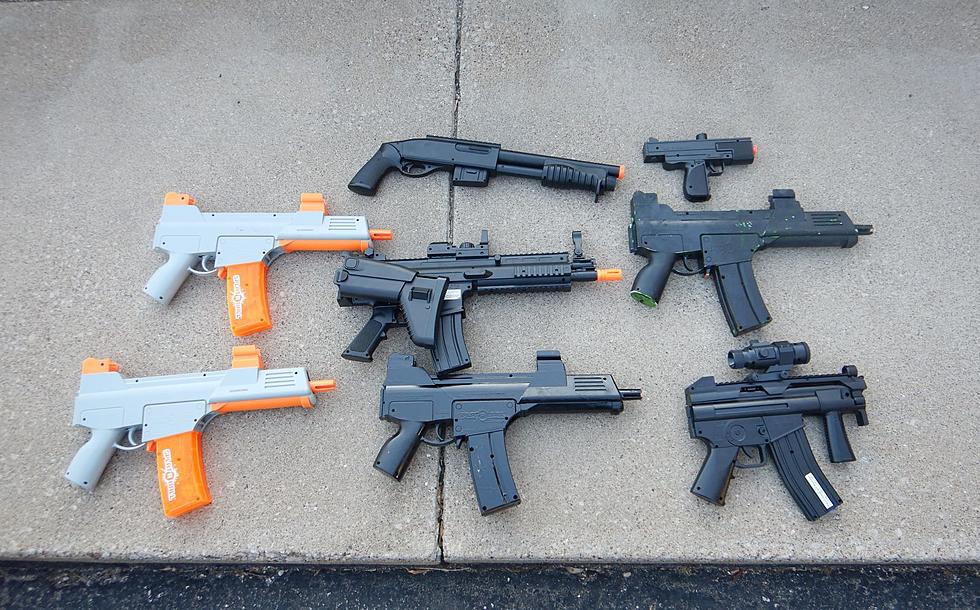 HPD: Juveniles Painting Airsoft Guns to Look Like Real Guns
Hannibal Police Department
Hannibal Police report there are juveniles that appear to be playing a potentially deadly game.
HPD wants to public to know that officers recently spotted a juvenile leaning out of a car window pointing what appeared to be a black semi-automatic rifle at another vehicle.
An investigation revealed the juveniles had taken several airsoft and SplatRBall guns and painted them black to make them look like real guns.
The occupants of the car admitted that they had intentionally painted the guns black to appear realistic.
Hannibal Police wants to caution anyone who modifies these types of guns to look real.
They advise that an armed citizen or law enforcement officer might mistake an altered gun as real, which could result in a deadly outcome.
The Hannibal Public Schools had issued a notification last week, banning these altered guns from the Hannibal High School campus.
The notification from the school and the recently incident involving Hannibal officers are not related.
READ ON: See the States Where People Live the Longest
Read on to learn the average life expectancy in each state.
Best Vacation Beach House to Book in Illinois this Summer
More From KHMO-AM 1070, News-Talk-Sports