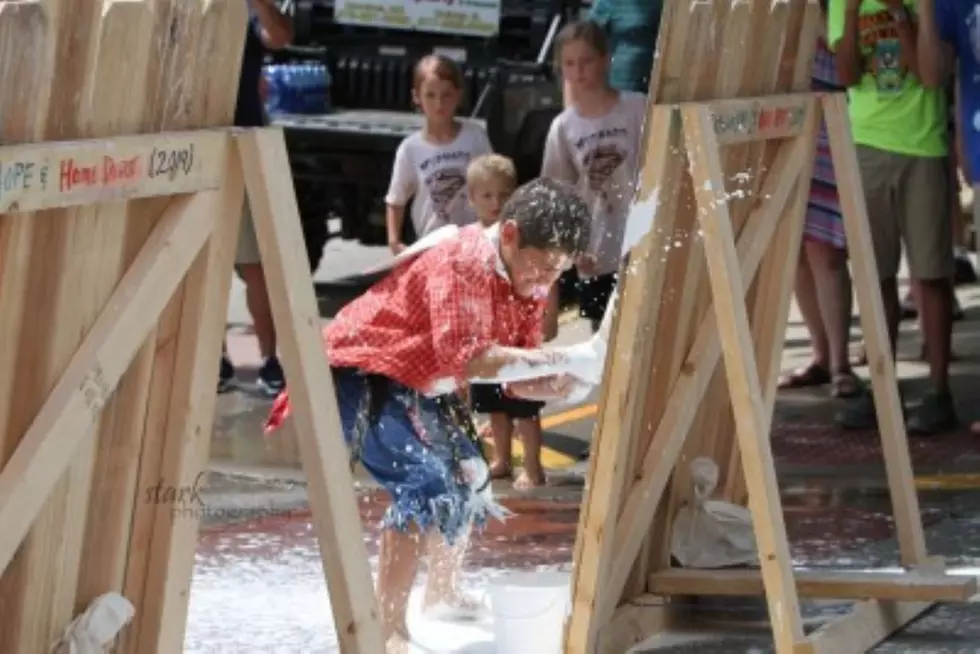 Hannibalian Wins 2020 National Fence Painting Contest
Hannibal Jaycees/Facebook
A Hannibal boy was the winner of the national fence painting competition Saturday.
Enter your number to get our free mobile app
12 year old Evan Dalton beat the Missouri state winner, 12 year old Finnian McGuire of Jefferson City to take the 2020 national crown.
Dalton beat 12 year old Landyn and ten year old Logan Essig in the local contest. McGuire beat out Phillip Ryan of Wentzille and his brother, Charles McGuire in the state competition.
Other fence painting winners over the weekend included Jace Underhill, Caleb Johnson and Colbi Janes, the top three finishers in the pee wee competition.
Aubrielle Krigbaum won the girls contest, with Sophie Vandiver and Lily Long finishing second and third, respectively.
The over 30 winner was Mark McGuire of Jefferson City.
More From KHMO-AM 1070, News-Talk-Sports