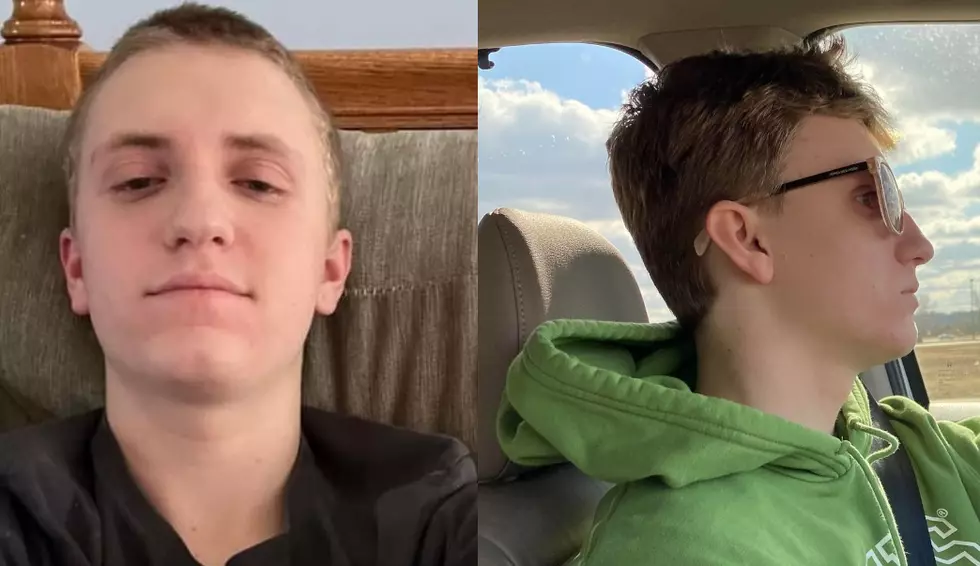 Can You Help Find This Missing Troy Teen Last Seen in Hannibal?
Photo courtesy of Leah Suzanne, Facebook
Your help is needed to help locate a teen that went missing from Troy, Missouri a few days ago. His name is Drew Thompson and he was last seen in Hannibal earlier this week.
UPDATE: KHQA reporting that US Marshals found Drew Thompson in good health and safe.
ORIGINAL STORY: I saw reports of Drew's disappearance on Facebook and reached out to his mother Leah Suzanne Jones who was kind enough to share pictures that I can share with you. Drew Thompson went missing on May 1 and was last seen on a surveillance camera in Hannibal on May 2. She also described what Drew looks like and what he was wearing:
He would be wearing jeans and a green or a gray hoodie. He has short very blonde hair and has been wearing a ball cap. He has on brown boots. He has a black unmarked cinch sack. He has braces.
Leah told me she believes Drew may be headed north and/or hiding in the woods. She shared that he left unprepared and does not have medication he needs, too. She desperately needs to locate him before he endangers himself further. It is possible he's traveling with someone he met on the internet.
Here are some pictures including one showing the hoodie Drew may very well still be wearing.
If you have any information about Drew Thompson, it is urgent that you call 911 or the Lincoln County Sheriff's Department at 636-528-8546 or the Missouri State Highway Patrol Missing Persons Unit at 573-526-6178 or reach out to Leah directly.
A Real Goat Farm Airbnb Near Mark Twain Lake
Nauvoo House that Looks Like a Castle Has Mississippi River Views
More From KHMO-AM 1070, News-Talk-Sports